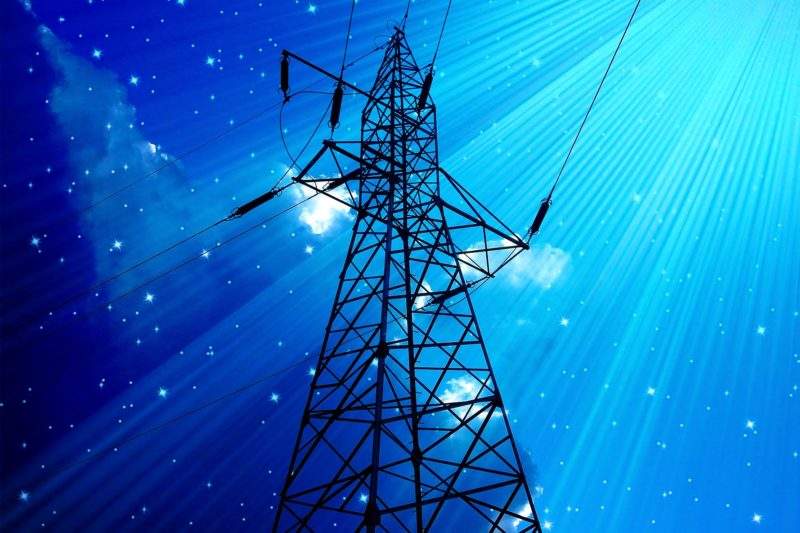 For electrical utilities across the industrialised world, change is coming. As data-driven technologies continue to mature and enter the market, the traditional, centralised model of energy supply is starting to look increasingly out of date.
While the energy revolution isn't a quick or unexpected change, the transition is underway, with smart meter rollouts prompting calls for greater transparency on customers' data and paving the way for advanced distributed generation concepts, peer-to-peer energy trading and other innovations that may sidestep the standard utility model.
In the UK, where the Big Six energy suppliers – British Gas, EDF Energy, npower, Scottish Power, SSE and E.ON UK – control a dominant but gradually declining share of the market, the message of change has been made clearly and somewhat confrontationally.
"For too long, many suppliers have resisted change," said Dermot Nolan, chief executive of UK energy market regulator Ofgem, in his opening address to delegates at the Energy UK conference in October last year. "Neither we nor Parliament will take no for an answer. So you might as well embrace it, because change is coming."
Angry energy customers
Customers are rarely happy about energy prices in any market, but last year saw many UK customers up in arms about what they saw as unwarranted price hikes from their suppliers. In September, British Gas customers vented their anger at the utility's 12.5% increase to its standard variable tariff from mid-September, affecting more than three million customers. And British Gas was not alone – all other Big Six firms also increased their prices last year.
"As the final member of the Big Six completes the 'full house' of price rises, the big loser is, once again, the hard-pressed British consumer," comparethemarket.com's head of energy and utilities Peter Earl told The Telegraph in August. British Gas, meanwhile, argued that the increase was its first in four years and its standard tariff was still cheaper than 84% of contracts on the market. All in all, UK energy bills have doubled in price over the last decade, increasing by around £1,200 per household.
How well do you
really

know your competitors?

Access the most comprehensive Company Profiles on the market, powered by GlobalData. Save hours of research. Gain competitive edge.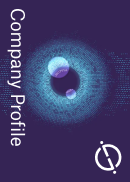 Company Profile – free sample
Thank you!
Your download email will arrive shortly
Not ready to buy yet? Download a free sample
We are confident about the unique quality of our Company Profiles. However, we want you to make the most beneficial decision for your business, so we offer a free sample that you can download by submitting the below form
By GlobalData
In a free market, healthy competition is the primary mechanism by which consumers can be protected from high prices. But while UK energy market competition has been increasing, the traditional 'supplier hub' model of energy supply, as Ofgem describes it, could be seen to deepen large utilities' dominant position in the market and put new entrants at a disadvantage. This is something Ofgem is looking to address.
Embracing competition
"Competition in the energy sector has delivered benefits, but not enough and not for all consumers – this is a real cause for concern," says the regulator's project director for future retail regulation Kiera Schoenemann. "Despite significant market entry with over 60 domestic suppliers trading and an increase in switching levels – over 18% of customers switched in 2017 – nearly 60% of customers are still on poor-value default tariffs.
"We think the traditional 'supplier hub' model, which sees suppliers act as the primary intermediary between consumers and the energy system, may be part of the problem as it can limit new firms offering innovative products and services from entering the market and reinforces the position of larger suppliers."
New emerging services have the potential to significantly disrupt this dynamic – if they can gain traction in the market. Ofgem is working to facilitate the process by addressing barriers to innovation, building regulatory frameworks that protect customers no matter how they get their energy, and making alternative default supply arrangements for the many consumers who don't proactively engage in the market.
"We are exploring whether the current market model is still fit for purpose," says Schoenemann. "In the future, we might see consumers accessing the energy system in different ways – for example, through a range of different intermediary services, some of which could look very different to traditional suppliers. We could also see an increased use of automation to help consumers manage their consumption more easily. And consumers could even be buying and selling energy from their neighbours, or people living hundreds of miles away."
Utility switching to the fore
A key facilitator of healthy competition in energy markets is a simple, reliable and transparent switching system, allowing customers to more easily find a new supplier if they are unhappy with pricing or services. But currently, the process of switching is often bogged down by complexity, poor data management and new suppliers having trouble accessing customers' data to complete the switch.
"In too many cases, customers' switches are delayed or cancelled altogether because suppliers fail to properly manage their data and ensure that it is accurate," said Nolan in October. "And many new entrants have trouble accessing this data, even with the customer's consent."
Ofgem is working with suppliers to improve the reliability and speed of the switching process for consumers, while developing new ways to discourage foot-dragging by energy companies.
"We are looking at making suppliers that delay a switch unnecessarily or create other problems for customers during the process automatically pay compensation to consumers," Schoenemann says. "At the same time, we're taking steps to make it easier for everyone to switch to a better deal. For example, we're requiring suppliers to test more effective ways of engaging their customers, including notifying them of cheaper deals from rival companies."
Tech companies are now developing new automated switching methods, leveraging smart meters to take the hassle out of the process. UK start-up Labrador, for example, is making waves with its Retriever automatic switcher, while The Big Deal offers collective switching to get better deals from suppliers by grouping switchers together. If utilities don't embrace switching and broader competition in the market, they risk being left behind.          
Putting the customer first                              
Energy suppliers must adapt to this energy revolution, and the customer must be at the heart of their plans. With many consumers angry over price hikes and a regulator determined to level the playing field for new competitors, the political climate is right for price controls that threaten to take decisions out of the hands of suppliers.
In October, for example, UK Prime Minister Theresa May outlined a plan to introduce a price cap on standard variable tariffs, a move that could potentially come into force by the end of the year.
"Some of you in the audience have spoken out against the government's proposed price cap," said Nolan at the Energy UK conference. "A fortnight ago some suppliers were apparently even briefing the media asking why they should co-operate with Ofgem on extending the safeguard tariff this winter. Such action would be spectacularly ill-advised. We will extend price protection to those who need it most, with or without the help of industry."
Nevertheless, forward-thinking suppliers should work with Ofgem to get ahead of the game, to the benefit of their customers, including the most vulnerable among them, says Schoenemann.
"Forward-thinking suppliers must continue to work with us on our reforms, such as the prompts and database trials, to help people engage in the market," she says. "We expect them to ensure their customers are getting the right information, in the right format and at the right time to ensure that their customers can effectively manage their bills. And it's crucial that they include their most vulnerable customers in their thinking around innovation, so that no consumer gets left behind in the transition to the future energy system. This not only a non-negotiable for suppliers, but it makes clear business sense for all providers."
The startling range of technologies and services being introduced to the market represent a challenge and an opportunity for traditional utilities. Major energy suppliers' dominance is threatened by greater competition, but by putting customers at the heart of their business – rather than taking them for granted – there is ample opportunity for utilities to maintain and expand their place in this brave new energy world. But it's only fair that new, innovative players are given a fair chance to do the same.