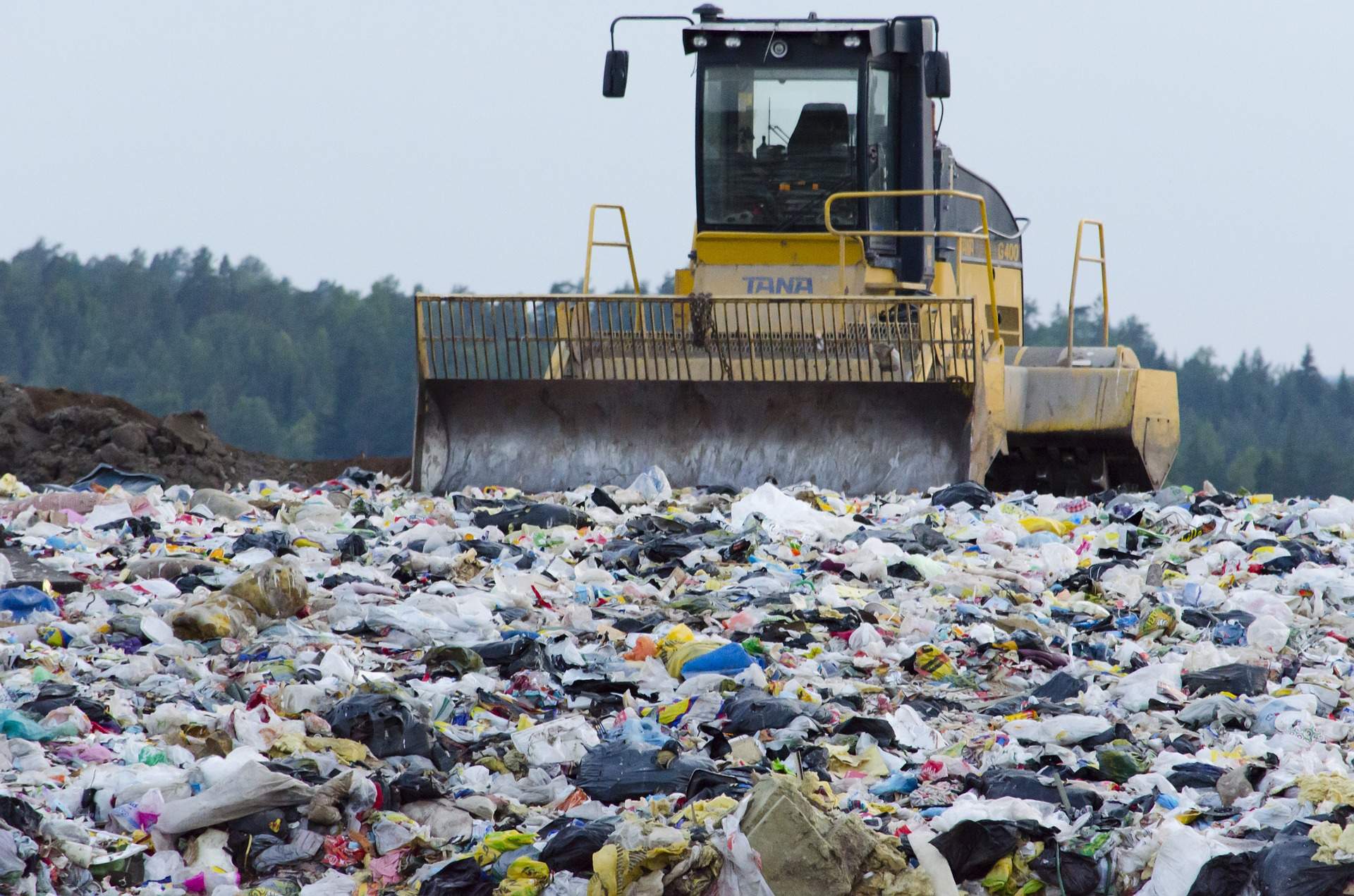 Fatbergs, industrial waste, sewage, wastewater and unrecyclable plastic are just some of the by- products of rapidly growing populations. And dealing with them is a growing problem.
Earlier in the year, recycling, waste and water services company Suez stated that the UK's waste treatment capabilities faces serious problems due to a deficit between the amount of waste needing treatment and the country's capacity to deal with it.
Furthermore, China, an importer of much of the world's waste for recycling, three months ago decided to ban 24 different grades of rubbish as part of a new campaign against foreign garbage – creating the risk of a potential global blockage.
Part of a possible solution is turning more waste into energy and adding power generation facilities at landfill sites. In fact, with the refuse recycling and waste-to-energy plant processing market worth more than £100bn annually, it represents a huge opportunity, as these innovative projects demonstrate.
'Revolutionary' ICO for waste surplus
British company 4NEW is taking an unusual approach to funding by announcing the first ever Initial Coin Offering (ICO) for pioneering waste-to-energy treatment facilities entirely integrated on a secure blockchain network.
The company is offering 225 million 4NEW coins – the cryptocurrency of choice – in two separate rounds of 75 million in a pre-sale preferential rate raise and 150 million in the main launch, thereafter to be listed on cryptocurrency exchanges for live trading.
The cryptocurrency funding will support what the firm calls a 'scalable solution' for turning waste into energy – a process which involves collecting refuse from households or aggregators, incinerating it at a plant to create steam that turns a turbine, generating electricity for sale to the national grid. Initially, 4NEW plans to build three waste-to-energy treatment facilities in the UK in 2018, which will be operational the following year.
Due to what the company says is 'minimal competition' in the UK's waste-to-energy sector, it is optimistic about gaining a significant market share in a short period of time. It plans to build the blockchain platform on top of the underlying treatment infrastructure, covering the entire supply chain. Over time, as the 4NEW coin increases in value to be at par with market rates for energy prices, consumers will be able to use these coins in exchange for their routine energy needs, or trade them through crypto exchanges. Certainly a novel approach to start-up funding.
SEaB's home waste-to-energy technology
UK-based SEaB Energy has developed patented technologies called the Muckbuster and the Flexibuster to turn household waste into energy. Using anaerobic digestion, the technology, housed in plug-and-play shipping containers, works via a closed-loop system to turn a neighbourhood's or business's waste into energy directly.
The Flexibuster needs 500kg-3,000kg of organic waste a day, while the Muckbuster is designed to deal with slurry, sludge and a variety of similar waste streams. Therefore, both tools can operate wherever there is a sufficiently dense population, such as a housing block or a business park that generates large amounts of waste.
Based at the University of Southampton Science Park, the company has been successfully consuming the bio-waste of local businesses and generating electricity since 2011.
Also, Flexibuster technology is currently being used by Portuguese supermarket chain Continente, where to date, is has turned 216t of waste into 88,000kWh of electricity, 158,000kWh of heat and 180t of fertiliser.
Veolia turns landfill sites into solar farms
In August, Veolia announced it is working alongside specialist partners REG Power Management and Ethical Power to better utilise its landfill sites by installing solar panels to generate electricity, as part of its landfill restoration programme. From three sites, more than 70MW of power will be generated – enough to power 185,000 homes – then sent to the national grid.
According to the company, the project can be rolled out across most of the restored landfill sites Veolia manages nationally. At present, landfill occupies 2,000ha in the UK, so 800MW of solar generation is possible not including other brownfield sites such as industrial and contaminated land.
Another of its sites, Pitsea, already operates one of the largest gas collection schemes in the country. Under the surface of the landfill lays 40,000m of pipe work connecting over 800 active gas collection wells, which enables the company to capture landfill gas for electricity generation, producing in the region of 13,000kW every hour.
NVP Energy combating wastewater
To combat wastewater, Ireland-based NVP Energy is using its technology to turn wastewater from industrial and other processes into an asset by cleaning it and creating gas for use in combined heat and power systems, as well as other applications.
Developed over a ten-year period at the National University of Ireland and Galway Department of Microbiology, the anaerobic digestion technology can work for many industries, including food and drink, as well as municipal water industries.
Design of the solution utilises specialised anaerobic granular biofilms, which convert the organic pollutants in wastewater to methane rich biogas. Its design enables it to process with no external heat input, so all the energy produced can be used for on-site electricity and/or heat generation.
According to the company, which recently won the Energy & Environment category at the Irish Times Innovation Awards, the process can reduce energy costs and sludge production by as much as 90%.
Turning plastic into fuel for the marine environment
To rid the oceans of billions of pounds of plastic waste, a PhD organic chemist and a sailboat captain in the US are developing a novel technology that could turn unwanted plastic into marine fuel.
Still in the prototype stages, the duo is creating a process to reuse certain plastics, transforming them from worthless trash into a valuable diesel fuel, using a small mobile reactor.
The work was presented at the 253rd National Meeting & Exposition of the American Chemical Society, with hopes that it could someday be implemented globally on land and possibly placed on boats to convert ocean waste plastic into fuel to power the vessels.
The next step, they say, is to prove that the technology works well and that it can create a useable drop-in diesel fuel. They will soon conduct a demonstration project for the government of the city of Santa Cruz in California.
Hamm landfill from trash to gas
In September, a new $20m methane plant at a landfill in Ohio, US begun collecting harmful greenhouse gases produced by rotting rubbish and turning this into fuel for natural gas-powered vehicles.
The plant, similar to Veolia's Pitsea facility in the UK, collects and processes methane gas that is released as organic material when refuse decomposes. The plant includes extraction wells, a gas processing facility and a seven-mile gas pipeline. It is expected to collect four million gallons of fuel a year, turning an otherwise useless and harmful product into something worthwhile.
The new plant joins other recent projects that aim to reduce the environmental impact of landfills, including a recycling centre and a new system for capping landfills.