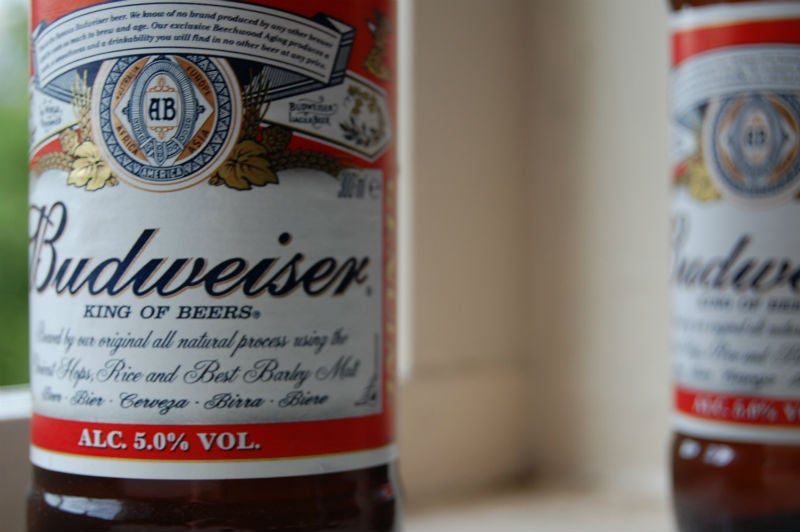 UK drinks company AB InBev has struck a deal with solar energy company Lightsource BP to purchase 100% renewable electricity for its Budweiser beer brewing operations.
Under the power purchase agreement (PPA), which will last 15 years, Lightsource BP will transfer 100MW of solar power, through the funding, development and operation of solar power installations, for AB InBev's breweries. The 100MW is enough to power around 18,000 UK households.
AB InBev zone president for Europe Jason Warner said: "This deal is about driving positive change in what people buy in their weekly shop, order in the pub or drink with friends. We want to build a movement towards celebrating and growing renewable electricity, and are asking our consumers, customers, colleagues, business partners and fellow companies to join us – we are making our 100% renewable electricity symbol available for any brands who share these values."
Lightsource BP will generate the new solar capacity and connect it to AB InBev's UK breweries by 2020.  The new Budweiser bottles and cans will feature a symbol to certify that the beer has been brewed with 100% renewable electricity.
The symbol has already been rolled out across Budweiser products in the US, with the hope that other food and drink firms will also use the symbol.
Lightsource BP group CEO Nick Boyle said: "Solar is cost-competitive, scalable, reliable and quick to deploy. Our partnership with AB InBev is further proof that solar power can now be delivered at a cost-competitive price. This deal will help transform the energy mix for one of the UK's biggest brewers, contributing to the overall share of renewables production across the UK.
"We have reached a pivotal point in the UK energy sector where unsubsidised solar is going to truly make its mark as the cheapest form of energy generation, even compared to wind."
The move to 100% renewable energy will help AB InBev to reach its 2025 Sustainability Goal of a 25% reduction in carbon emissions across its global business, which is measured against the 2017 baseline.
AB InBev's two core breweries in the UK produce more than 17 million cans of Budweiser each week.