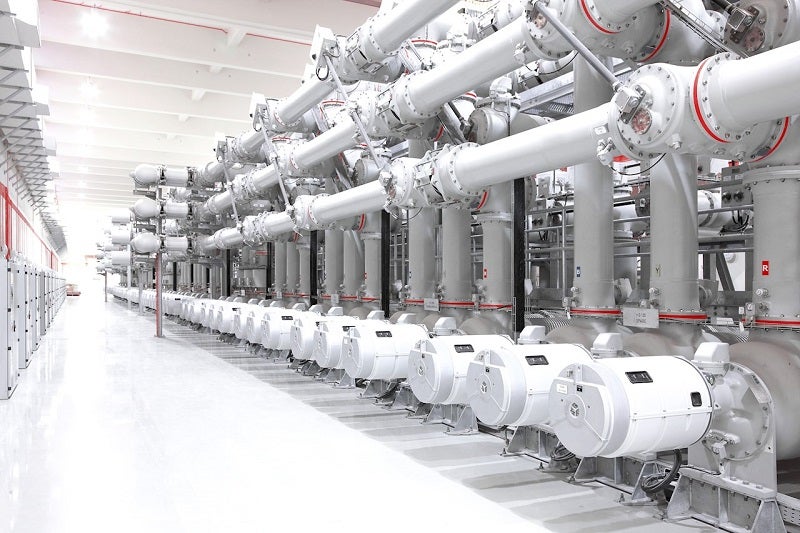 Swiss technology company ABB has signed a five-year framework contract with transmission system operator Austrian Power Grid (APG) for the supply of gas-insulated switchgear (GIS).
The contract is worth more than $100m over the next five years and it will be the largest electricity grid expansion to date in Austria.
ABB's GIS will be used in the construction of a transmission grid, which will be designed to gradually incorporate renewable energy into the power grid.
The new transmission grid will link the wind power facilities located in eastern Austria with pumped storage power plants in the western part of Austria.
Additionally, the grid will be used for transmitting surplus renewable energy to pumped storage power plants in the Alps to act which will serve as the 'green batteries' for storing excess electricity that can be used during peak demand periods.
ABB Power Grids president Claudio Facchin said: "With advanced technologies that are enabling a sustainable energy future, ABB Power Grids is at the forefront of integrating and transmitting renewable energy."
ABB's GIS will be deployed at various substations located across the country over the next five years.
Austria has set a target to source 100% renewable energy to meet its electricity needs as well as establish a carbon-free society by 2030 under its #mission2030 plan.
The #mission2030 plan will help the country in meeting the European Union's (EU's) renewable energy targets of 32% by 2030 and 75% by 2050.
Austrian Power Grid CEO Gerhard Christiner said: "The #mission2030 plan involves the coordinated implementation of renewable energy generation and the network infrastructure."
In June 2019 ABB secured a similar power transmission contract from State Grid Corporation of China (SGCC).
Under the contract, ABB has agreed to supply converter transformers and high-voltage equipment for an 800kV, ultra-high-voltage direct current (UHVDC) transmission link.
ABB's high-voltage equipment included breakers to safeguard the grid from disruptive faults and capacitor banks to improve the quality of the electricity supply.