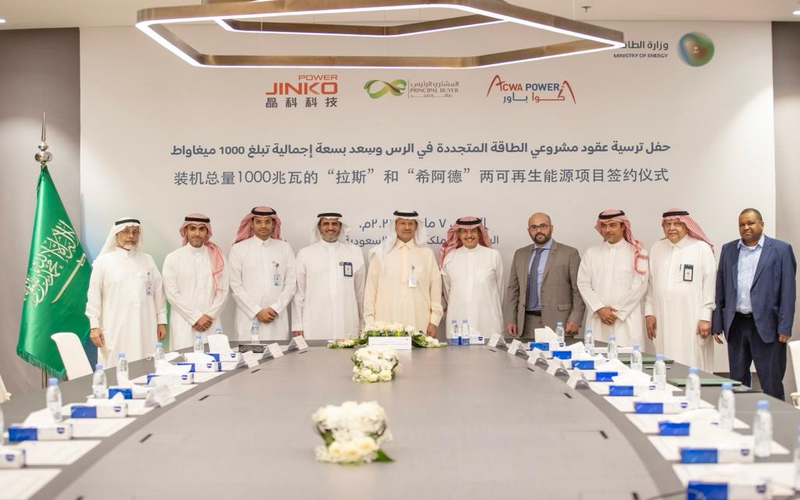 Saudi Arabian energy company ACWA Power has signed a power purchase agreement (PPA) with Saudi Power Procurement Company (SPPC) for the Ar Rass solar photovoltaic (PV) independent power plant.
The 700MW solar facility is located in Al Qassim province of Saudi Arabia and valued at SAR1.7bn ($450m).
It will generate enough energy to power nearly 132,000 homes once operational.
Ar Rass is the largest PV project tendered under Saudi Arabia's National Renewable Energy Programme.
Under the PPA, SPPC has agreed to purchase clean energy generated by the solar facility for a period of 25 years.
The agreement was signed in the presence of Saudi Arabian Energy Minister Abdulaziz bin Salman bin Abdulaziz Al Saud.
At the signing ceremony, the minister said that the country aims to launch several renewable energy projects to produce nearly 15GW of renewable energy over the next two years, with the aim of diversifying Saudi Arabia's energy mix.
ACWA will hold a majority stake of 40.1% in the Ar Rass project, while the State Power Investment Corporation from China will own a 39.9% stake.
The Water and Electricity Holding Company (Badeel) will hold the remaining 20% of the project.
ACWA Power chairman Mohammad Abunayyan said: "As Saudi Arabia's leadership ramps up its multi-gigawatt plans for diversifying its energy mix to include renewable energy, solar power is a key component in unlocking positive economic, environmental and social outcomes, whether it is for consumer use or in mega-projects.
"We thank our partners in the Ministry of Energy for entrusting us with this important project so that we can work in the delivery of our mission in providing responsible, reliable and affordable power."
Earlier this year, a consortium led by ACWA Power inaugurated the 500MW Ibri 2 solar power plant in Oman in partnership with the Oman Power and Water Procurement Company.