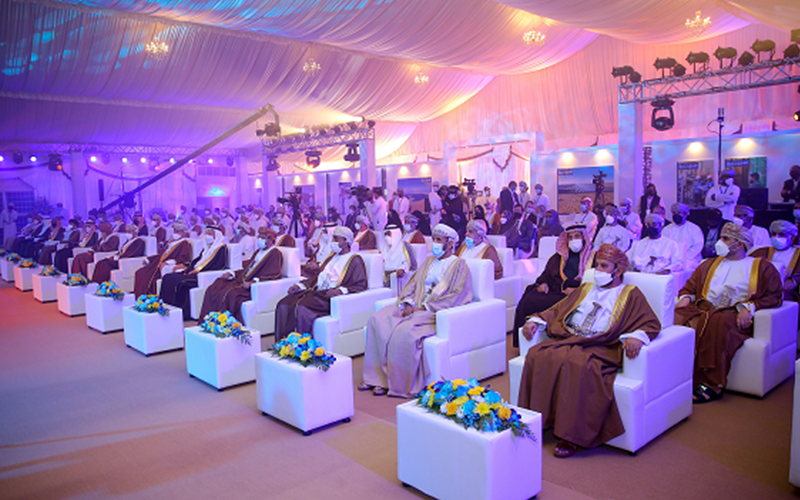 A consortium led by Acwa Power has inaugurated the 500MW Ibri 2 solar independent power project in Oman in partnership with the Oman Power and Water Procurement Company (OPWP).
Located in Ad-Dhahirah Governorate, Ibri 2 was built with an OMR160m ($417m) investment and developed on a build-own-operate basis.
It features almost 1.5 million bi-facial solar panels across an area of around 13 million square metres.
ACWA Power is the lead investor, holding a 50% stake in the project. Gulf Investment Corporation (GIC ) holds a 40% stake in the project, with the remaining 10% owned by Alternative Energy Projects (AEPC).
At peak capacity, the solar facility will generate enough clean energy to power 50,000 homes while displacing 340,000t of carbon emissions a year.
ACWA Power chairman Mohammad Abunayyan said: "As a company that is driving the transition globally, we are extremely proud to play a key role in supporting the Sultanate of Oman's ambitious Vision 2040 energy transition goals.
"Since our market entry into Oman in 2011, we have brought in significant foreign direct investment, because we believe strongly in its vision and future."
Ibri 2 is the first solar independent power project to be opened under Oman's national renewable energy programme. It is connected to the country's main national grid.
The consortium will deliver the electricity to the national grid for the Oman Power and Water Procurement Company (OPWP) under a 15-year agreement.
In addition, the solar power facility will offer local graduates on-the-job training and job opportunities.
Local companies, including Taj Middle East and Diaa Energy, have been awarded contracts to build mechanical installations as part of the project supply chain.
Earlier this month, ACWA Power and the Azerbaijani Ministry of Energy held a ground-breaking ceremony for a 240MW wind power plant in Azerbaijan.
The wind facility is expected to help Azerbaijan meet its target of generating 30% of its power through renewable energy sources.