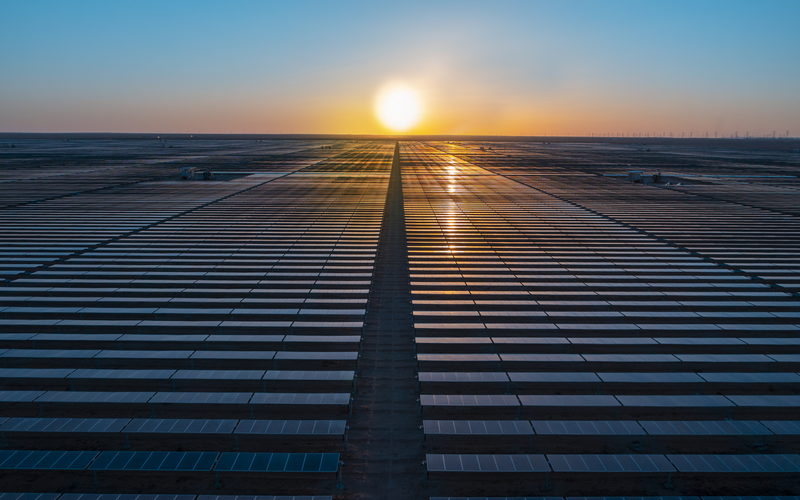 Saudi Arabian energy company ACWA Power has announced the opening of a utility-scale solar renewable energy project in the country.
The 300MW Sakaka PV independent power producer (IPP), which was built with an investment of SAR1.2bn ($319m), was inaugurated by Crown Prince Mohammed bin Salman.
Salman said: "The private sector plays a fundamental role in the development of renewable energy projects in [Saudi Arabia].
"The Sakaka project we are inaugurating today was developed by ACWA Power, together with various Saudi companies that have worked alongside them to make this remarkable achievement a reality.
"ACWA Power is the leading national company in this field. It is sponsored by the state because it has proven to be a distinct company worthy of the government's ownership."
The company said that the plant exemplifies the role of public-private partnerships (PPPs) in enabling socioeconomic progress in Saudi Arabia.
The opening of the facility is in line with the country's energy diversification and development plans.
In 2018, the project was awarded to a consortium led by ACWA Power.
The company owns a 70% stake in the Sakaka Solar Energy Company (SSEC). The remaining 30% is owned by contractor and investor Al Gihaz Holding, which played a key role in the investment, engineering and procurement as well as the project's construction.
ACWA Power chairman Mohammad Abunayyan said: "I am delighted to partake in the phenomenal achievement of inaugurating the first renewable energy plant in [Saudi Arabia].
"This affirms our role as a leading Saudi national company that has been at the forefront of the energy transition not only in [Saudi Arabia], but also in a growing number of international key markets."
Alongside Sakaka's inauguration, the Public Investment Fund of Saudi Arabia announced its plans for another renewable project, Sudair Solar PV, which is set to become Saudi Arabia's largest solar plant.
With an investment value of approximately SAR3.4bn and a capacity of 1,500MW, the Sudair Solar PV project will be capable of powering 185,000 homes and offsetting nearly 2.9 million tons of emissions per year.
ACWA Power holds a 50% stake in PIF, which leads the consortium to develop the project alongside PIF portfolio company Water and Electricity Holding "Badeel".
In December, ACWA Power joined a green hydrogen consortium aiming to drive the cost of green hydrogen below $2/kg by 2026.