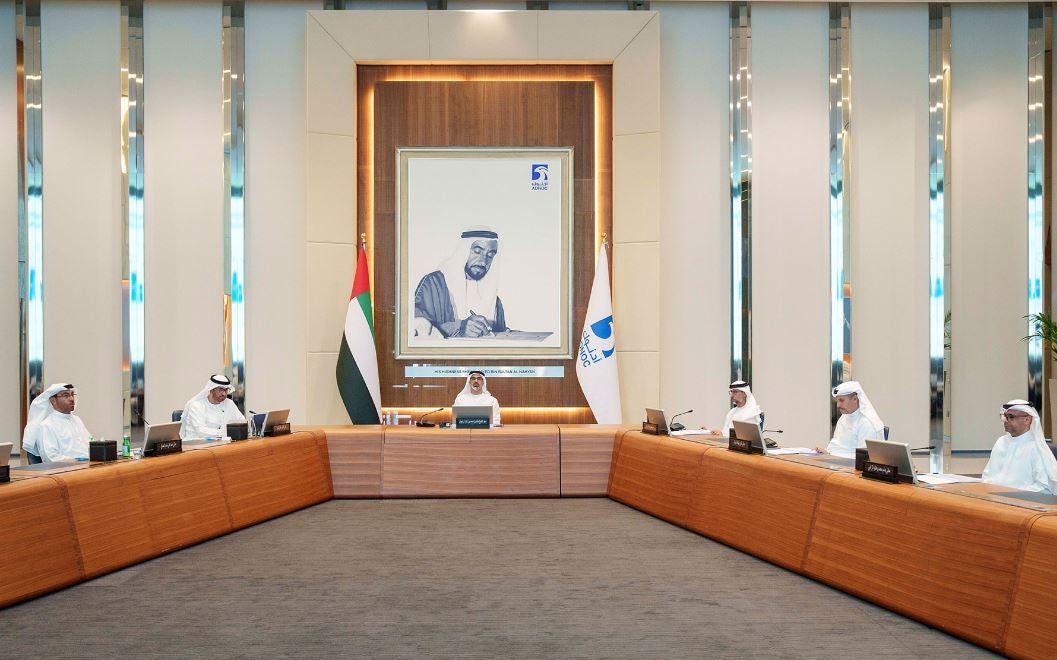 The state oil company of the United Arab Emirates (UAE), ADNOC, has brought forward its net-zero emissions target to 2045. The oil giant had previously aimed for zero emissions by 2050.
The company said in a statement on 31 July that it would reach net-zero emissions from its operations by 2045 and cut methane emissions to zero by 2030.
The UAE is due to host COP28, the UN climate conference, later this year. The hosting nation has been under scruitiny, largely due to the appointment of Sultan Al Jaber as COP28 president despite his position as CEO of ADNOC, which critics say is a conflict of interest.
According to ADNOC, it is the "first company in its peer group to accelerate its net zero target".
Last month, Al Jaber told a meeting of ministers in Brussels that the company would reach net zero by 2050 but that reaching this target would depend on the use of carbon capture and storage (CCS). The company has since updated this target.
CCS remains controversial; supporters maintain that meeting net-zero emissions in line with international targets cannot be achieved without the use of CCS.
"ADNOC recently made an initial allocation of $15bn [Dh55.09bn] to expedite the implementation of its key decarbonisation initiatives, including carbon capture and storage, electrification, energy efficiency and nature-based solutions," the company said in a statement on Monday.
Critics argue that CCS distracts from the root cause of emissions, the continued use of oil and gas. Additionally, the technology has not yet been scaled to meaningful levels. Concerns surrounding carbon leaks at CCS sites have also been investigated in recent years.
In mid-July, Al Jaber put forward his vision for COP28, which includes a global effort for the oil and gas industry to reach zero scope 1 and 2 emissions by 2050.
Al Jaber also says that globally the industry must meet "near-zero methane emissions by 2030". According to the International Energy Agency (IEA) the global oil and gas industry is responsible for nearly 40% of methane emissions from human activity.
Methane emissions from leaks or flaring, where excess natural gas is burnt as a means of disposal, remains common in the industry, according to the IEA. The body estimates that around 70% of methane emissions from fossil fuel operations could be reduced with existing technology.
In the note Al Jaber stated that he remains "dedicated" and "committed" to "ensuring that COP28 is a success". His assurances come after criticism over a lack of ambition for the upcoming conference.