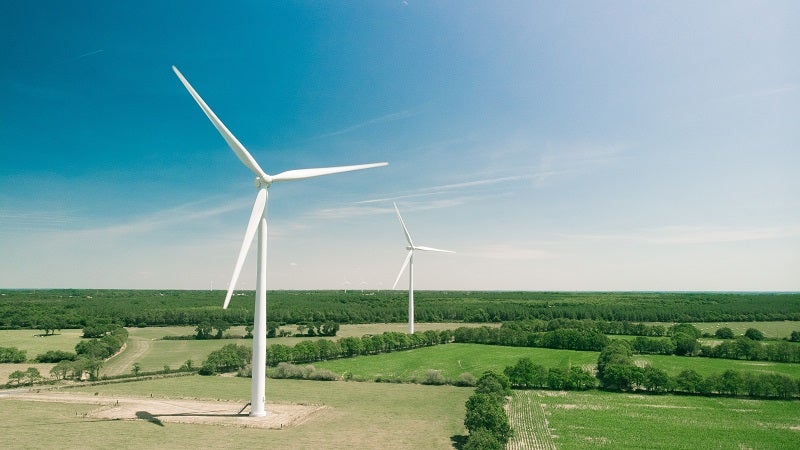 Electric services provider Allete's wholly-owned subsidiary ALLETE Clean Energy (ACE) has purchased the 300MW Caddo wind project in Oklahoma.
Acquired from Apex Clean Energy, the wind facility is expected to increase ACE's total installed wind capacity to more than 1,300MW.
It will also help the company to meet the increasing demand for clean energy from the corporate sector.
Financial details of the acquisition have not been disclosed by both companies.
Allete Clean Energy president Allan S Rudeck said: "When the Caddo wind project comes online, we expect nearly half of our total wind capacity will be sold into the corporate market with strong, creditworthy off-takers and under long-term contracts.
"Our total wind capacity also will have nearly tripled in four years. We're honoured to help corporate customers reduce their carbon footprint and reach their clean energy goals.
"We're also proud to be working with Apex Clean Energy again, and we will work together to finalise development with local residents, landowners and policymakers, and build assets that position Allete Clean Energy for long-term growth."
The Caddo wind project will be equipped with approximately 60 to 110 turbines to generate clean energy sufficient to power nearly 110,000 homes. It is expected to be operational by the end of next year.
A portion of the Caddo wind project will be equipped with Allete Clean Energy's wind turbines that qualify for the safe harbour provision of federal renewable energy production tax credits.
ACE intends to sell the clean energy to three Fortune 500 corporate customers.
Apex Clean Energy president and CEO Mark Goodwin said: "Apex and Allete have fostered a strong partnership, and we are thrilled to once again work together, in tandem with leaders in corporate procurement, to bring a project to life that will expand the clean energy market.
"Caddo Wind embodies the traits of an ideal wind project—including an exceptional wind resource and access to transmission—at a time when the market for renewable energy is surging to new heights."
Last November, Facebook agreed to purchase power from Apex Clean Energy's Altavista solar farm in Virginia.