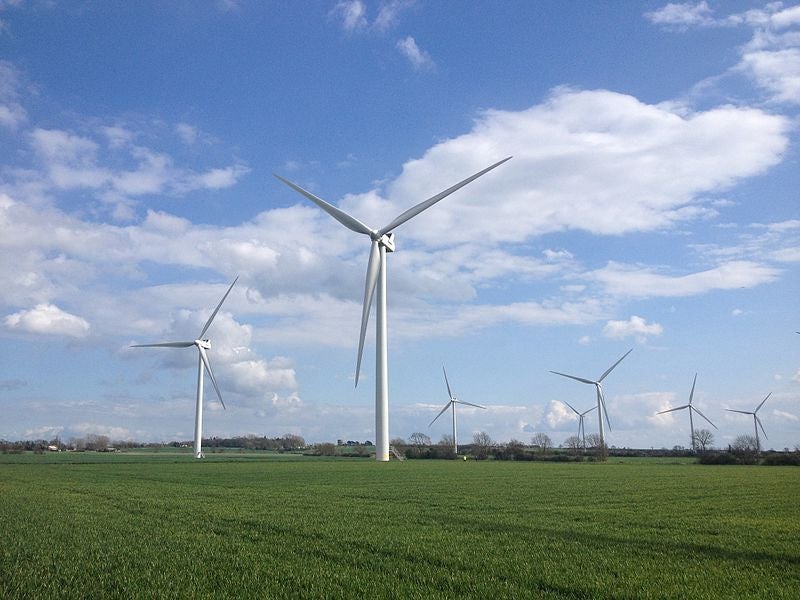 Amazon has announced that it will invest in three renewable projects in the US and UK markets. The three facilities will have a combined energy capacity of 265MW.
The first renewable energy project is a windfarm that will be located on the Kintyre Peninsula in Scotland. Once completed, it will have a capacity of 50MW and produce 168,000 megawatt-hours (MWh) of energy a year. Amazon state that this will be the largest corporate PPA in the UK.
Renewable UK tweeted: "Great to see another corporate giant put its weight behind onshore wind in the UK. Amazon has just announced a 50MW power purchase agreement with a wind project on the Kintyre Peninsula in Scotland."
In the US, the company will invest in solar projects in Warren County, North Carolina, and Prince George County, Virginia. The facilities will have a combined installed capacity of 215MW and are expected to generate 500,997MWh of energy annually.
Amazon's investment in the projects will support its commitment to The Climate Pledge and reaching 80% renewable energy by 2024 and 100% renewable energy target by 2030.
The facilities will start producing power in 2021 and supply energy to the company's Web Services data centres.
North Carolina Governor Roy Cooper said: "Today's announcement by Amazon is another important step for North Carolina's clean energy plan that will increase our reliance on renewables and reduce our greenhouse gas emissions.
"Not only is this the right thing to do for our planet but it's the right thing to do for our economy. More clean energy jobs mean better jobs for North Carolina families."
Amazon Sustainability director Kara Hurst added: "In addition to the environmental benefits inherently associated with running applications in the cloud, Amazon is committed to minimizing our carbon emissions and reaching 80% renewable energy use across the company by 2024.
"We've announced eight projects this year and have more projects on the horizon – and we're committed to investing in renewable energy as a critical step toward addressing our carbon footprint globally.
"With nearly 70 renewable energy projects around the globe, including 54 solar rooftops, we are making significant progress towards reaching Amazon's company-wide commitment to reach 100% renewable energy by 2030."
Amazon's renewable energy agreements
Amazon has been active in buying energy through PPA's in 2019. In April 2019 the company agreed to purchase energy from three windfarms in Sweden, Ireland and the US which will have a combined capacity of 229MW.
It followed this in August 2019 by agreeing to buy power from another windfarm in Ireland and a solar farm in Virginia when the two projects are completed in 2020.