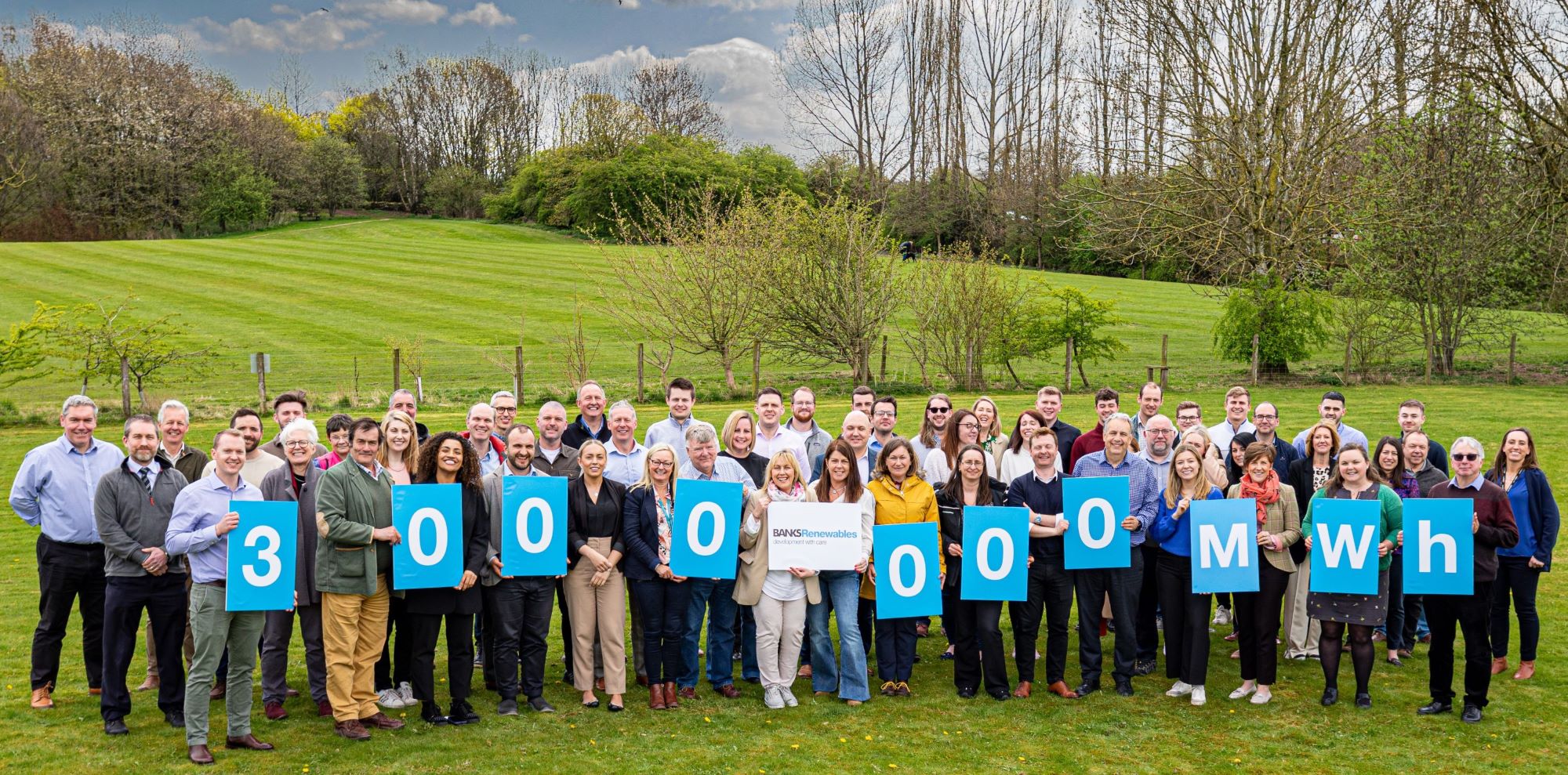 UK renewable energy company Banks Renewables has reached a target of three million megawatt-hours of green energy generated by its onshore wind farms. The wind farms generated one million megawatt-hours in the past year alone.
The company predicts that this total is enough to meet the annual electricity needs of around 1.04 million homes. Additionally, the electricity generated by the portfolio has displaced around 584,000 tonnes of carbon dioxide from the UK's electricity supply network, the company predicts.
Banks Renewables was incorporated in 2006 and currently operates ten wind farms across Scotland and the north of England in the UK. It also has an additional four onshore wind farms under development.
The UK's recent energy policy announcements favour offshore wind with a target to develop 50GW of offshore wind capacity. However, the UK Government outlines in its 'Powering Up Britain' policy that "onshore wind is an efficient, cheap and widely supported technology". The UK government seeks to "deliver a localist approach" to onshore wind.
CEO of Banks Renewables Richard Dunkley claims that: "Onshore wind is one of the cheapest and most easily scalable electricity generation technologies and should be a central part of the UK's future energy and energy security strategy."
The company originally used revenue generated from coal mining to fund its onshore wind developments. Dunkley said in a statement that the wind farms make a "vital, long-term contribution to the well-being of the communities in which they're located, a contribution which is well recognised by the people who live in them".
The company has distributed £3.5m ($4.4m) to local communities via community funds associated with each wind project. The company claims that it "provide[s] funding for voluntary groups, environmental projects and good causes in their respective communities".
Increasing onshore wind capacity
Banks Renewables' capacity is set to increase further this year as the 15-turbine Kype Muir Extension Wind Farm in South Lanarkshire, Scotland, is due to come online "imminently". Additionally, the company has secured planning permissions for the Lethans and Mill Rig Wind Farms, also in Scotland.
In addition to new developments, the company has also secured planning permission to extend the licence of its Armistead Wind Farm in the north of England for a maximum of 40 years. It is looking to secure similar agreements for other projects.
The company is also looking to other renewable energy sources to deploy at a number of sites across the UK. According to Dunkley: "Using the widest possible range of renewable energy generation technologies will allow the UK to work towards reaching its net-zero and climate change objectives more quickly."
The company is currently developing what is thought to be the largest battery energy storage system currently being planned in the north of the UK, at the Thorpe Marsh Green Energy Hub. Banks renewables is also developing a solar energy generation and battery energy storage project near Rotherham in the north-east of the UK.