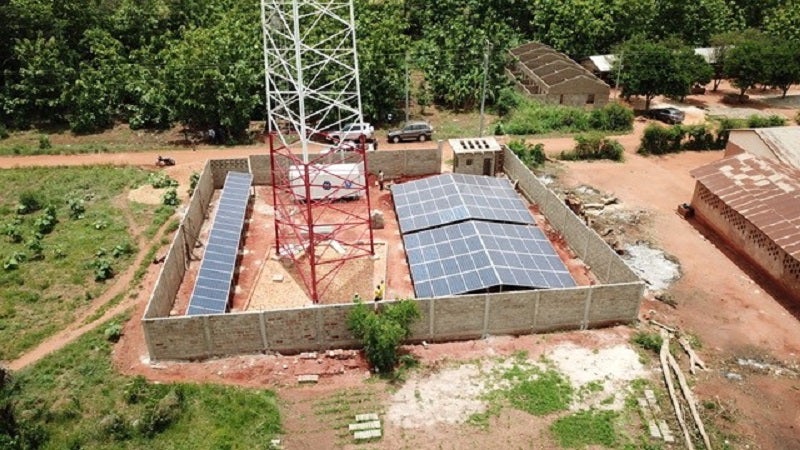 London-based solar start-up BBOXX has closed a $50m series D funding round, led by Japanese conglomerate Mitsubishi.
BBOXX has impacted nearly one million people to date through its installation of 200,000 pay-as-you-go solar home systems, which make use of Internet of Things technology and data through the BBOXX Pulse digital platform to provide utilities at scale.
The company has also replicated this model to provide clean cooking solutions using liquefied petroleum gas, with ambitions to deliver other products and utilities across a number of markets.
When it comes to clean cooking, the upfront costs can be worse than the running costs and become majorly prohibitive. BBOXX Cook removes these upfront costs, through PAYG technology using mobile money enabling wider access https://t.co/Buh2plPUYj #CleanCookingForEveryone pic.twitter.com/JkijyEULIW

— BBOXX (@BBOXX_HQ) August 21, 2019
Other participants in the series D funding round include Montreal-based growth equity firm MKB, French multinational Engie, Luxembourg-based pioneering impact investor Bamboo Capital Partners and Dutch impact investment fund DOEN Participaties.
The investment is expected to help BBOXX's growth across Asia and Africa, where it currently operates in 12 countries. BBOXX also expects Mitsubishi's "deep-rooted sector experience" to help with innovation-led development.
Proud of the work happening in @BBOXX_Rwanda where we have just reached 80,000 electrified households https://t.co/0y7nOh8bF4 #unlockingpotential

— BBOXX (@BBOXX_HQ) August 23, 2019
BBOXX CEO and co-founder Mansoor Hamayun said: "The funding is further evidence of Japanese interest in Africa and in PAYG solar energy globally. Mitsubishi Corporation's extensive reach, sector specific and technological expertise will help us to reach more people without reliable access to modern utilities and services at even greater scale.
"We look forward to this next phase of growth that will help us to transform more lives, unlock potential and grow our already global footprint by opening up new markets and develop further our product range.
"Our Series D round is made up of investors spanning three continents and is a testament to how the global community is embracing sustainability. BBOXX provides the technology and the scalability that makes us a tool for development and brings us closer to meeting the United Nation's Sustainable Development Goals."
This recent investment follows a number of strategic partnerships and deals with BBOXX including a $31m investment from Africa Infrastructure Investment Managers in January 2019, as well as EDF purchasing a 50% stake in BBOXX Togo in 2018.