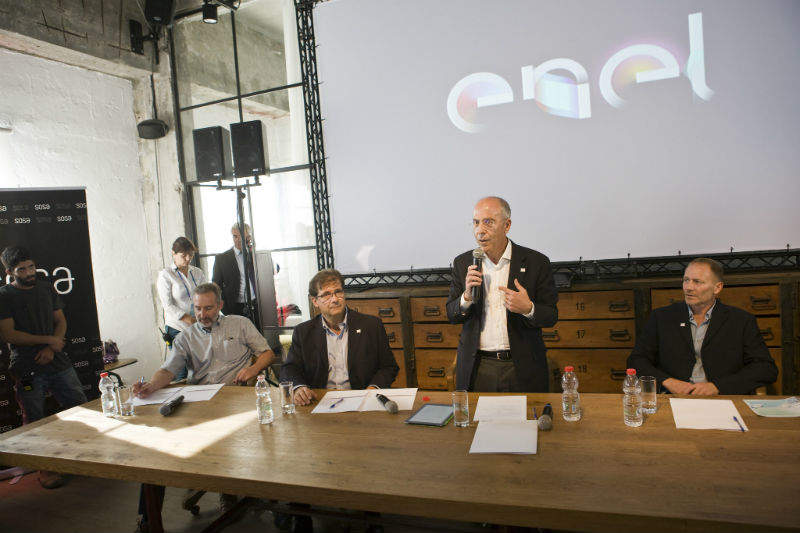 Italy's Enel has started construction of a 475MW Brazilian solar park, the São Gonçalo project, which is located in Piauí in the north-east of the country. The company will invest a total of R$1.4bn ($390m) in the project.
The São Gonçalo solar park is expected to deliver renewable power from 2020 and is currently the largest solar project under construction on the South American continent.
During Brazil's A-4 solar auction in December last year, Enel won 388MW of the installed capacity, while the remainder will be available to purchase on the free market. The Brazilian solar park has a generation capacity of more than 1,200GW per year when operational, and will reduce carbon dioxide emissions by more than 600,000t.
Enel Green Power head Antonio Cammisecra said: "The start of construction of this PV plant strengthens our leadership in the Brazilian renewable energy sector and confirms once again the importance we give to the development of solar energy in the country.
"São Gonçalo will further contribute to the diversification and resilience of the country's energy mix, supporting a virtuous, economic cycle through the long-term supply of sustainable energy."
Enel, through its subsidiaries EGPB and Enel Brasil, has a combined operational solar capacity of 820MW. The company also bought a 73% stake in Eletropaulo, Brazil's largest electricity distributor.
The project is part of Enel's 2018-2020 strategic plan to give the company a stronger foothold in the global renewable energy market.
Enel CEO and general manager Francesco Starace said in a press release: "Since 2015, we have made remarkable progress in all areas of our strategy. Enel is now a much more efficient business with a clearly defined path to industrial growth which, combined with capital discipline and the faster-than-planned execution of asset rotation, has materially increased the Group's cash generation and profitability.
Italian rival energy company Alba Energia has also announced plans to build its own 420MW Brazilian solar park in the state of Piauí, with an estimated investment of R$2bn ($656m).