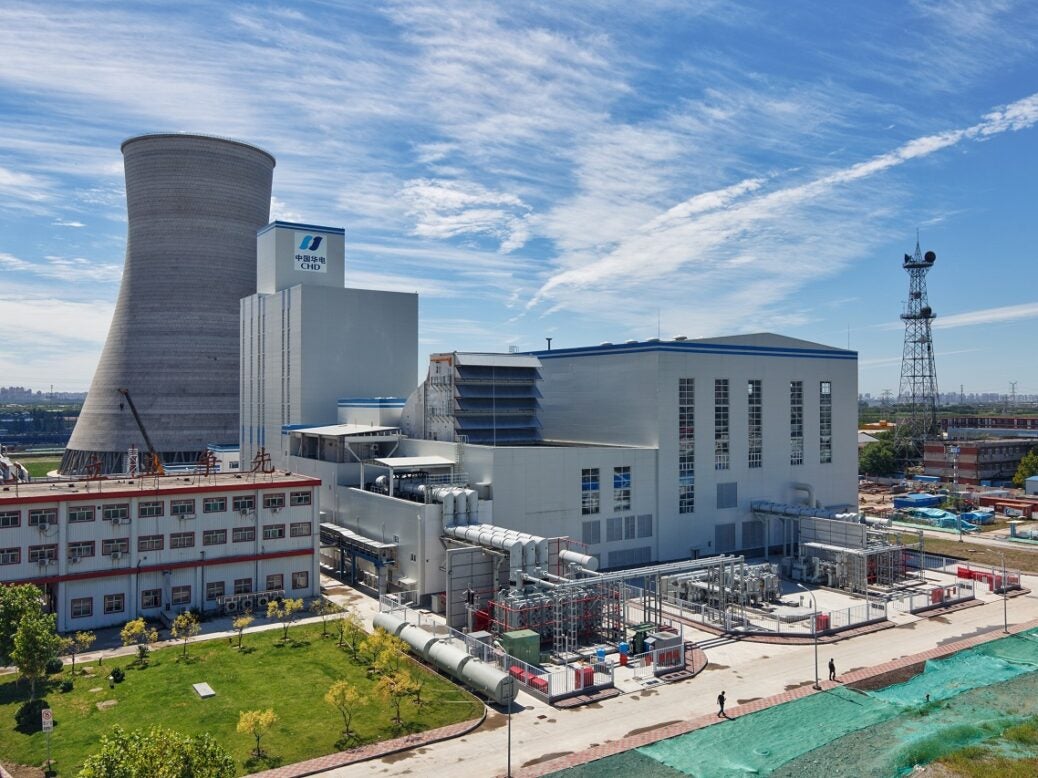 Commercial operations have started at the Junliangcheng Nuclear Power Plant, owned by China Huadian Corp. Equipment supplier GE made the announcement after supplying the country's first 9HA.01 gas turbine to the plant.
The turbines helped convert the coal-fired power plant into a combined heat and power gas-fired plant.
GE China Gas Power president Yang Dan said: "By providing GE's H-class technology, we helped China Huadian reduce Juliangcheng plant's environmental impact significantly.
"Coal-to-gas switching by retiring existing coal-fired capacity and replacing it with new, high efficiency combined cycle capacity offers massive potential to combat climate change, and we are honoured to support our customers like China Huadian in this transition."
Additionally, GE supplied a Mark VIe Distributed Control Solution to enable full combined cycle plant control and operation.
Local partner Harbin Electric provided the steam turbine, generator and balance-of-plant equipment.
The plant is directly owned by China Huadian Tianjin Junliangcheng Power Generation Co, in turn owned by China Huadian Corp.
A China Huadian Corp representative said: "Coal-to-gas switching is an effective and rapid method to reduce emissions and we are pleased to have selected GE's highly efficient gas technology for this project.
"We have been working with GE since 2014 and we put our trust in GE's record-setting HA technology. We are sure our combined heat and power plant represents a best practice for modernisation and transition of existing coal-fired power plants in the country."
With the coal-to-gas transition, Junliangcheng plant is expected to reduce approximately 1,194t of sulphur dioxide and 7,775t of NOx emissions annually.