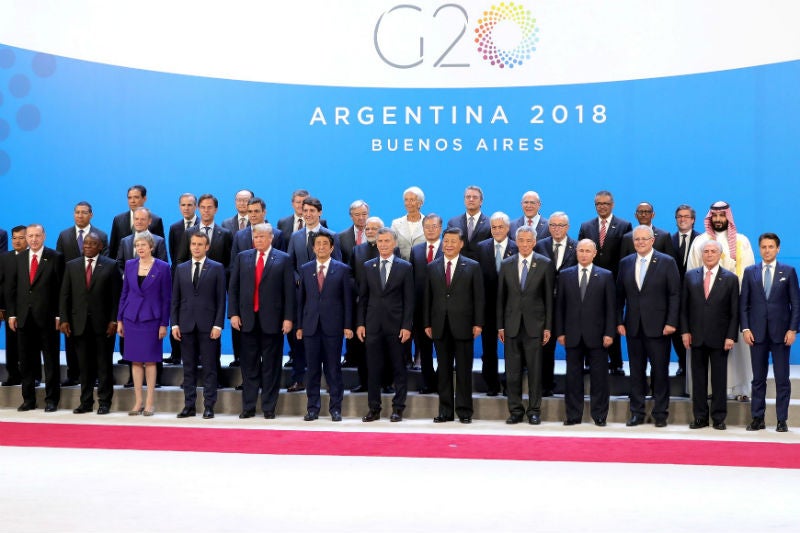 The annual United Nations (UN) Climate Change Conference (COP24) began today in Katowice, Poland, to help governments finalise and implement the Paris Climate Change Agreement.
The grand opening ceremony, which brings together 40 heads of government, also launched the 'People's Seat' initiative, which allows members of the public to engage in the debate via social media, and discuss how climate action can be taken at the individual level.
After a year of climate change-related disasters from California, US to Japan, COP24 is designed to reinforce international cooperation and help nations meet their carbon reduction targets while ensuring that national efforts are transparent and fairly distributed. It also provides strategies to support developing countries in reaching their climate goals.
UN Climate Chief Patricia Espinosa said: "This year is likely to be one of the four hottest years on record. Greenhouses gas concentrations in the atmosphere are at record levels and emissions continue to rise. Climate change impacts have never been worse. This reality is telling us that we need to do much more – COP24 needs to make that happen".
The UN practical guidelines on how to reach Paris Agreement targets were released six months after the summit in 2015, with COP24 established as the final deadline. However, there is still a considerable amount of work to be done in order to reach the Paris Agreement's full potential.
UK Confederation of British Industry (CBI) energy and infrastructure director Tom Thackray said he wanted to see how governments worldwide will follow the UK's lead on planning and implementing global greenhouse gas reduction targets.
Thackray said: "The UK has ambitious emissions reduction targets, and has a world leading record on decarbonisation, including uptake in renewable electricity investment. And all while the UK's emissions have been reduced by over 40% from 1990 levels, as the economy has grown by over 60%.
"But the latest climate science underlines the need to go further, and faster. As the Committee on Climate Change gathers its own evidence on a UK net-zero target it's critical that the government works with businesses across sectors to enable investment and change behaviour on the ground.
"Ahead of COP24, business is eager to hear from all governments on their own decisive action to make further steps in the fight against climate change."
Ministers from numerous nations will meet for several events, including the High-level Ministerial Dialogue on Climate Finance, which concerns the state of global finance flows for climate reduction,   and the High-level Global Climate Action Event that brings unique insight into how different industries are tackling climate change.
A special capacity-building hub has been established at COP24, offering 35 specifically designed events, including integrating gender politics into climate action, and incorporating the knowledge of indigenous peoples.