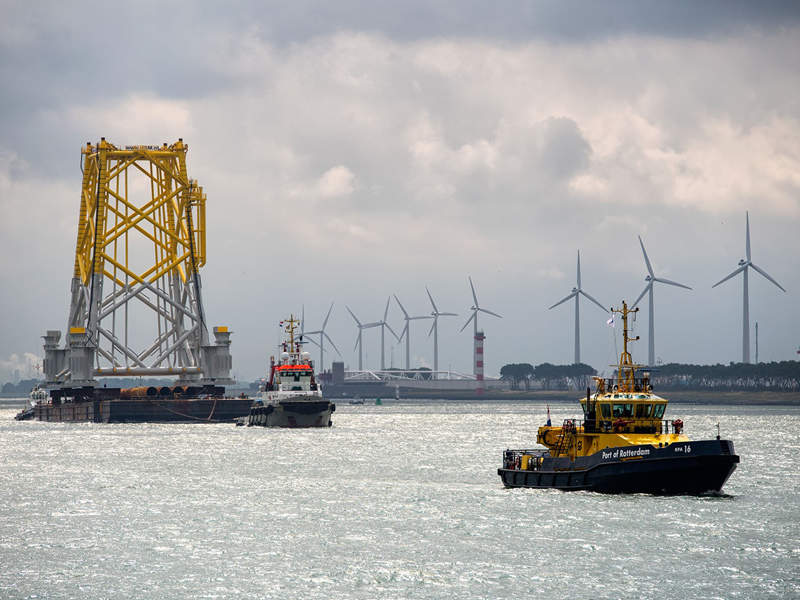 German chemical company Covestro has agreed the world's largest corporate power purchase agreement (PPA) with Danish wind energy company Ørsted for its Borkum Riffgrund (BR) 3 offshore windfarm when it is complete.
The agreement is the first PPA for green electricity from new plants in Germany, and is the world's largest corporate PPA, a deal which involves a company buying power, typically renewable power, direct from a producer rather than interfacing with an energy company.
These deals can see companies make significant savings, and an agreement of this size will go a long way to establish trust in corporate PPAs as a reliable form of acquiring energy.
BR 3 will have a capacity of 900MW, with Covestro purchasing 100MW of this for a period of ten years from 2025. BR 3 is part of a series of offshore windfarms developed by a number of companies including Ørsted in the German North Sea.
BR 1 has a capacity of 277MW and was completed in 2013, whilst BR 2 has a capacity of 450MW and was completed in 2018. In total, the current two windfarms are estimated to provide energy for nearly 800,000 homes in Germany.
Covestro will use the electricity procured from the windfarm to power its three production sites in North Rhine-Westphalia and one is Schleswig-Holstein in North and North-eastern Germany.
Covestro CEO Dr Markus Steilemann said: "By purchasing green electricity, we are underpinning our comprehensive sustainability strategy and preparing ourselves for the expected rise in energy prices and CO2 costs.
"We assume that this will enable us to inspire and motivate our customers and corresponding value chains towards sustainable industrial production."
Covestro's share price currently stands at €41.75, giving the company a market capitalisation value of €7.64bn.
Covestro share price in 2019
Meanwhile Ørsted's stock price rose from DKK613.80 ($90.96) to DKK617.40 ($91.50) on the Copenhagen Stock Exchange at the time of writing, giving the company a market capitalisation value of DKK258.03bn ($38.27bn). The company's share price has risen steadily throughout 2019, having started the year at DKK428.10 ($63.44).
Ørsted executive vice president Martin Neubert said: "Our agreement with Covestro is the first tangible step to secure stable revenues for part of the power generated by Borkum Riffgrund 3 which will be built and operated without subsidies. At the same time, this corporate PPA shows that offshore wind can be a reliable source of green power delivering the large volumes required by energy-intensive industrial players.
"With this agreement, Ørsted and Covestro support the German energy transition and the continued build-out of renewable energy which is urgently needed to reduce carbon emissions in the German industrial sector."