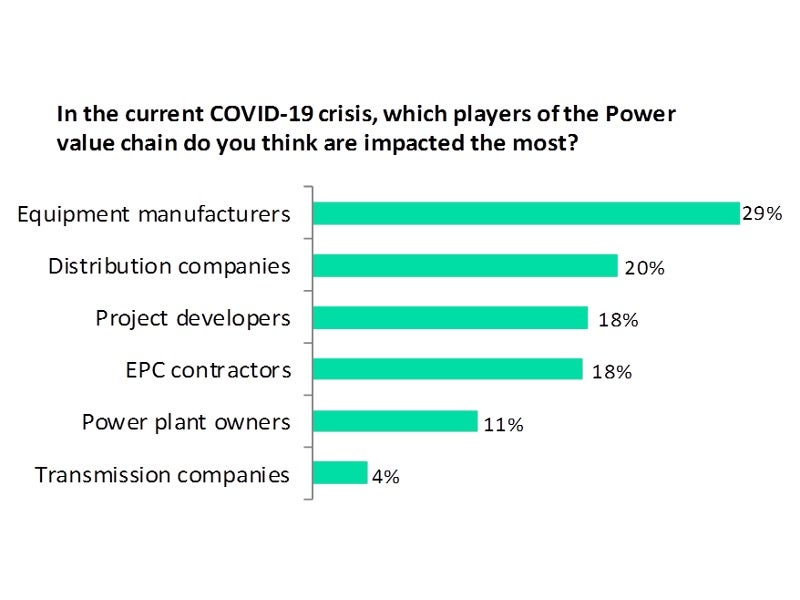 The power sector witnessed a decline in demand during the first few months of 2020 as the COVID-19 pandemic led to lockdowns and shut down of manufacturing as well as other sectors. COVID-19 is expected to disrupt supply chains and delay project development, particularly in the renewable sector.
Verdict has conducted a poll to assess who the most affected in the power value chain is due to COVID-19.
Analysis of the results shows that equipment manufacturers are the most affected, as voted by a majority 29% of the respondents. Distribution companies are the second most affected, opined 20% of the respondents, followed by project developers and engineering, procurement and construction contractors as opined by 18% of the respondents each.
Further, 11% of the respondents felt that power plant owners are the most affected. Least affected are transmission companies, as voted by just 4% of the respondents.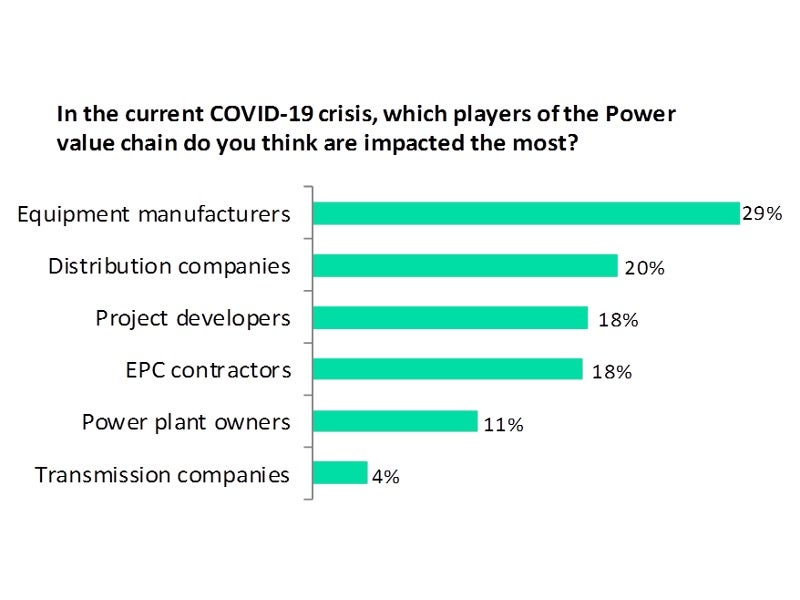 The analysis is based on 354 responses received from readers of Verdict's Power Technology site between 30 April and 30 June.
COVID-19 poses unique challenges to the power value chain
The power sector faces certain unique challenges due to the COVID-19 pandemic as lockdowns and international travel restrictions have slowed demand, reduced workforce availability, and halted the development of new projects.
Manufacturers and suppliers have been forced to claim force majeure clauses due to their inability to fulfil orders. China, where the pandemic originated, is one of the biggest manufacturers of power equipment.
The pandemic may force companies to diversify their suppliers and reduce reliance on China, says GlobalData, a leading data and analytics firm.
Further, several companies in the US and EU are planning to move their manufacturing hubs outside China to other countries within Southeast Asia such as Thailand, India, and Malaysia to avoid future supply chain disruptions.
Power plant operators, however, have taken advantage of the lockdowns by implementing scheduled maintenance operations.