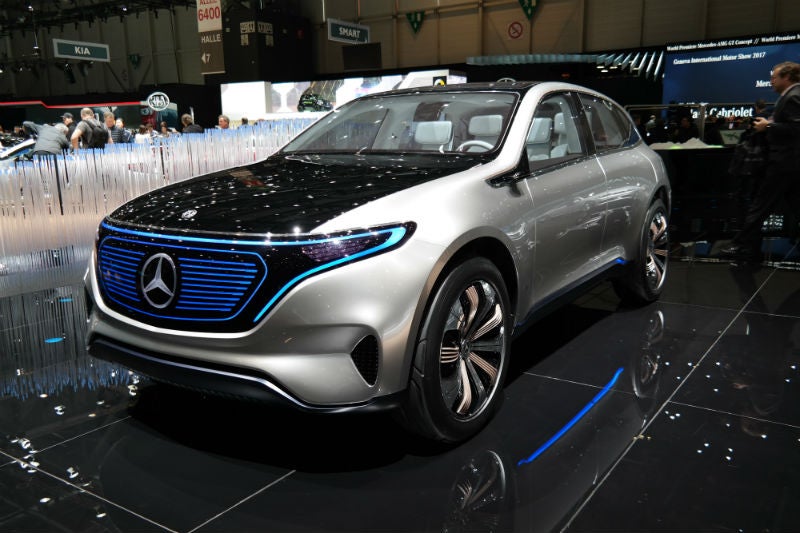 German automotive company Daimler has announced it will buy more than €20bn worth of battery cells for Mercedes-Benz cars, in order to begin commercialisation of electric vehicles (EVs).
The company, which manufacturers Mercedes-Benz vehicles, is one of many German car makers expanding its EV development as Europe continues to place stricter limits on diesel emissions.
Daimler chair of the Board of Management and head of Mercedes-Benz Cars Dr Dieter Zetsche said in a statement: "Our electric offensive continues to gain momentum. After investing billions of euros in the development of the electric fleet and the expansion of our global battery network, we are now taking the next step.
"With the purchase of battery cells for more than €20bn, we are systematically pushing forward with the transformation into the electric future of our company. We plan a total of 130 electrified variants at Mercedes-Benz Cars by 2022. In addition, we will have electric vans, buses and trucks."
Daimler is building a global network of battery assembly plants in Germany, China, Thailand and the US, and has already secured contracts to buy battery cells from SK Innovation and LG Chem in South Korea, as well as China's Contemporary Amperex Technology.
In an effort to grow its innovation in battery cells for Mercedes-Benz, Daimler is conducting research into next-generation batteries to reduce its use of costly minerals such as cobalt. The latest Mercedes-Benz EQ electric car will be launched in 2019 and uses battery cells composed of 60% nickel, 20% manganese and 20% cobalt, according to Daimler.
The company plans to improve the battery make-up for further EV models, creating battery cells containing 80% nickel, and only 10% each of manganese and cobalt, in an effort to eventually phase out cobalt.
A spokesperson for Daimler said in a statement: "Our engineers are also working on a ratio with 90% nickel, 5% manganese and 5% cobalt in order to reduce the amount of rare earth metals even further."
Other EV battery cells currently on the market are Panasonic's lithium-nickel-cobalt-aluminium oxide mix, used by Tesla, and a lithium-manganese oxide mix used by Japanese car manufacturers Nissan and LG Chem.