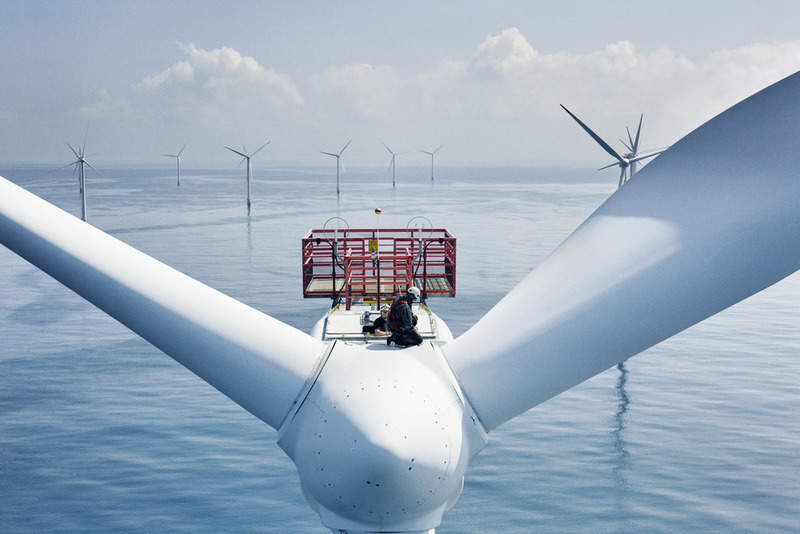 The parliament of Denmark has approved the construction of 6GW of offshore wind generation across two "energy islands" and a new wind farm. One of the islands will be artificially built in the North Sea, and both will act as bases for energy development.
The agreement includes legislation for the construction of a 1GW wind farm off the coast of Hesselø, a small island north-west of the Danish Straits surrounding Copenhagen.
The artificial island will lie in the North Sea, connected to the Netherlands. The other will centre around Bornholm, a Danish island in the Baltic Sea, with plans to potentially connect the island to Poland in the future. The Danish government has said it will open negotiations with the countries soon.
Both energy islands could be further expanded in future, but the developments will mean Denmark can generate a large portion of its current power demand with offshore wind.
The plan is part of a coronavirus recovery stimulus originally outlined in May, but the agreed capacity exceeds the targets laid out.
Wider reforms to support Danish renewable growth
The agreement promises $58m of investment in carbon capture and green fuels per year. This includes support of biogas and power-to-X technologies, which capture energy as substances such as hydrogen.
For heating, the agreement aims to phase out oil and gas boilers, replacing them with heat pumps and district heating. The government plans to redistribute heating taxes to support this, as well as larger tax reforms to incentivise renewables over fossil fuels.
Denmark has a target of cutting its 2030 emissions to 30% of its 1990 emissions. It will then target carbon neutrality by 2050.
Danish finance minister Nicolai Wammen said: "With this agreement, Denmark is again at the forefront with the green transition, and at the same time we are paving the way for a green recovery of the economy with some of the largest long-term infrastructure investment ever.
"At the same time, we invest significantly in the development of future technologies and take important steps towards a green transformation of the heating sector and industry. I am very proud that we have succeeded in making a broad green agreement that will both get us closer to achieving our climate goals and which, in the long term, will create thousands of Danish green jobs."