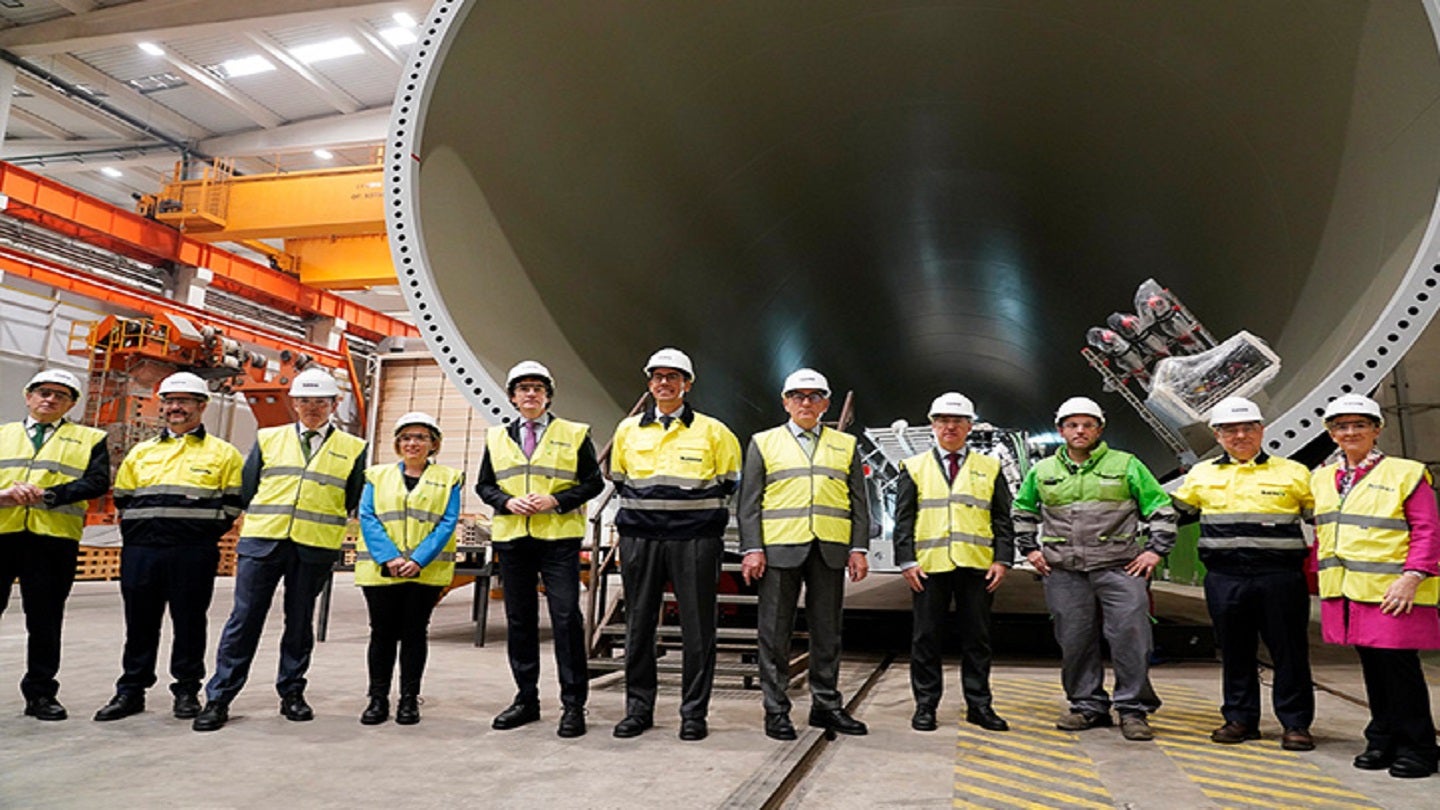 Spanish electric utility Iberdrola has contracted Haizea Wind Group for the supply of 50 monopiles to the 1.4GW East Anglia Three offshore wind farm in the UK.
The contract was awarded by Iberdrola's subsidiary Scottish Power and is worth more than €200m ($212m).
Its scope includes the supply of materials, engineering of the manufacturing process and production of the monopiles.
Haizea will supply the monopiles from its manufacturing unit in the Port of Bilbao, Spain.
A foundation stone was also laid for the expansion of the manufacturing plant, which will be built with an investment of more than €150m.
The expansion will increase the manufacturing plant's area from 48,800m² to more than 200,000m², creating nearly 350 direct jobs at Haizea Bilbao.
Project works will be carried out by the Basque company Amenabar.
In addition, Haizea Bilbao plans to build three warehouses at the site to add to the three existing warehouses.
In a statement, Haizea Wind Group said: "The agreement with Iberdrola, one of the market leaders in operational offshore wind power, confirms the soundness of the plan developed by Haizea Bilbao over the past few years to position itself as one of the main manufacturers of offshore wind structures (towers and foundations) while consolidating the group's commitment to becoming one of the main global suppliers to the wind industry.
"The Port of Bilbao will also strengthen its position as one of the most important offshore wind hubs in Southern Europe."
Located offshore from the Suffolk coast, the East Anglia Three project will supply clean energy to more than one million UK homes once operational.
Scottish Power began developing the project last year as part of the East Anglia Hub, a 3.3GW macro-complex.
Last month, Iberdrola secured a €150m loan from the European Investment Bank to fund the development of renewable energy facilities in Italy.