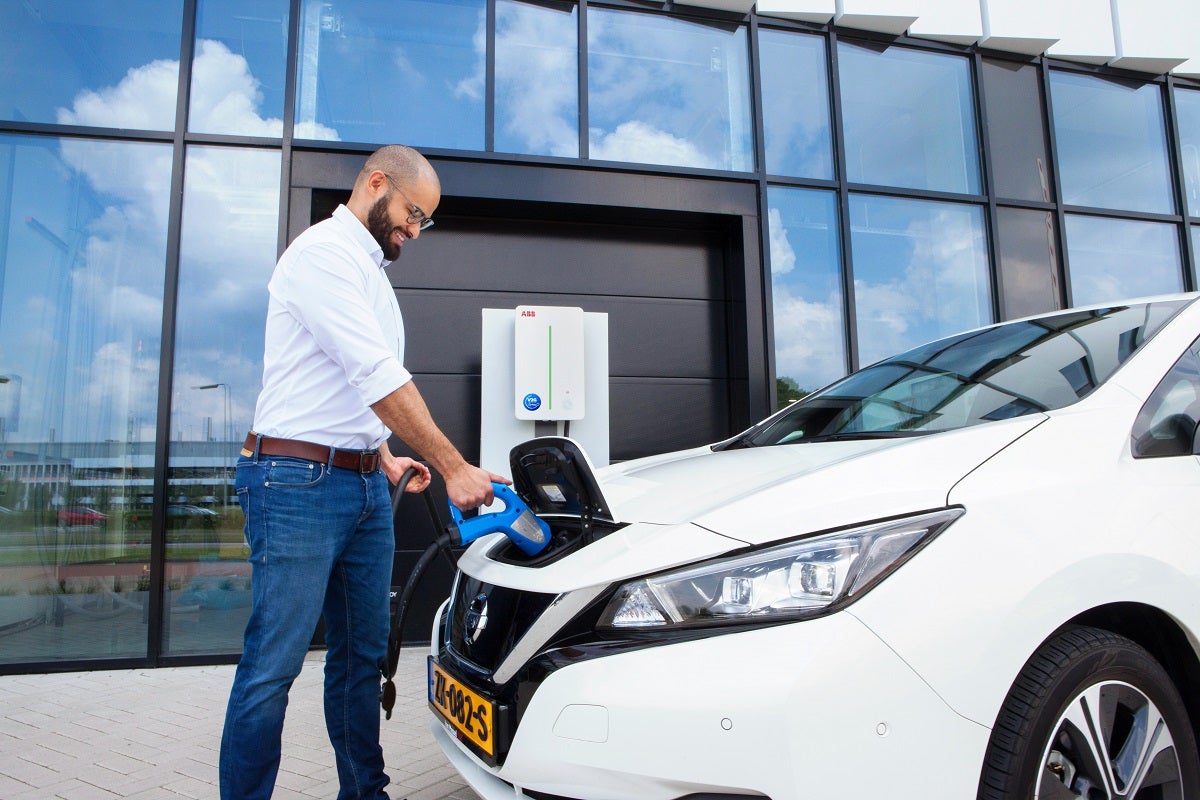 The V2G chargers store energy at times when the grid is less busy to make energy available for sale on the market, or for supporting grid flexibility, at times of peak energy use.
EDF will launch the new V2G commercial charging service for fleet owners of Nissan's LEAF and e-NV200 models through its EDF Group subsidiary Dreev, which is a joint venture with Californian start-up NUVVE.
The V2G service will be used during EV charging and discharging and EDF and Nissan expect that it will help fleet operators save about £350 per charger each year. EDF assumes an average electricity cost of 11.54 pence/kWh and a 0.33 kWh/km consumption.
Philip Valarino, interim head of EV Projects at EDF said: "By combining the expertise and capabilities of EDF, Nissan, and Dreev, we have produced a solution that could transform the EV market as we look to help the UK in its journey to achieve net-zero."
"Our hope is that forward-thinking businesses across the country will be persuaded to convert their traditional fleets to electric, providing them with both an environmental and economic advantage in an increasingly crowded market."
EDF's existing V2G business solutions allow the company to provide fleet operators with a two-way connected compact 11kW charger, which can fully charge a Nissan LEAF in approximately -3 hours and 30 minutes, about 50% faster than a standard charger.
The chargers also come integrated with Dreev technology, and a Dreev smartphone application, which demonstrates the vehicles' driving energy requirements, tracks their state of charge in real-time and controls charging.
Nissan also expects to install 1,500 smart electric chargers in the country through the joint venture with EDF.
Andrew Humberstone, managing director of Nissan Motors Great Britain said: "The Nissan Leaf, with more than half a million units already sold worldwide, is the only model today to allow V2G two-way charging.
"We are delighted to be working with EDF on the deployment and democratisation of V2G technology and in providing yet another reason for transport to electrify."
The V2G service is the first to launch in the UK without a government subsidy and it follows a three-year government-backed V2G pilot led by OVO Energy.