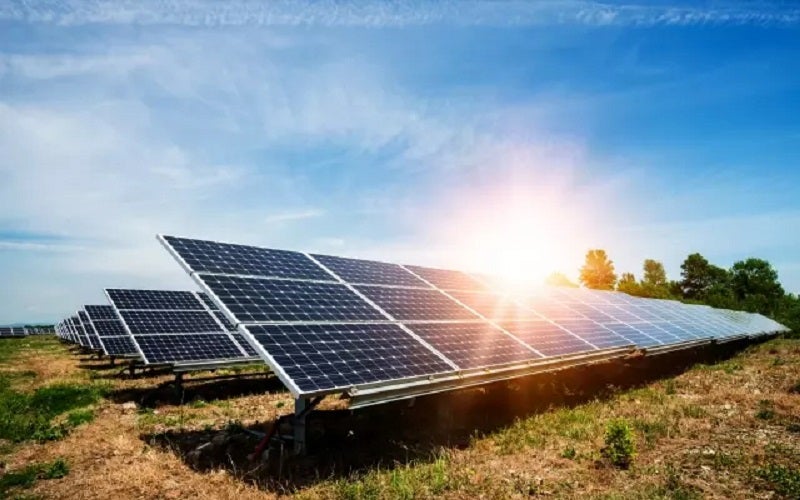 The UK branch of French energy firm EDF Renewables has announced that its two consented solar projects, with a combined capacity of nearly 100MW, have entered the site preparation and construction phase.
The Burwell project in south-east Cambridgeshire and the Porth Wen facility in Anglesey are expected to come online in the fourth quarter of this year.
Each solar facility will have 49.9MW of capacity and generate enough clean energy to power 9,500 homes.
EDF Renewables UK Solar head Ben Fawcett said: "At a time when tackling climate change and energy security are at the forefront of all our minds, EDF Renewables UK is pleased to have made good progress at these two sites.
"Together, the projects will be capable of generating nearly 100MW of renewable energy every year.
"The sites get plenty of sunshine and are near to a grid connection, making them excellent locations for solar."
The two consented projects were added to EDF Renewables UK's solar portfolio in March last year.
Since then, the company has carried out environmental and ecological pre-construction surveys at the two solar farms.
It has also secured highway permits, finalised planning conditions and appointed contractors for the projects, as well as engaged with the local stakeholders.
The local communities of each project will receive £20,000 a year from the solar facilities, which will be used to support local priorities, educational programmes and biodiversity programmes.
Apart from these two projects, EDF Renewables UK has 3GW of solar capacity in various stages of development.
This includes a solar facility in Redcar, which will support a green hydrogen project incorporating wind energy.
Earlier this year, EDF Renewables UK formed a joint venture with Irish company DP Energy to generate up to 1GW of wind power from a project in the Celtic Sea.