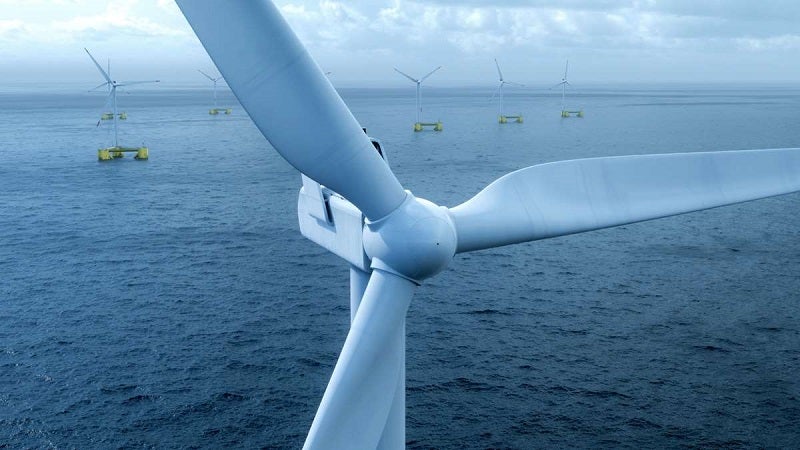 Global wind energy company EDP Renewables, Aker Solutions, and WindPower Korea have formed a consortium to build a pilot floating windfarm off the coast of Ulsan, South Korea with a capacity of 500MW.
The consortium was formed after EDP Renewables and Aker Solutions acquired a significant stake in Korea Floating Wind Power (KFWind), and joined WindPower Korea, the founding shareholder.
EDP Renewables and Aker Solutions acquired the stake in KFWind from Principle Power. Principle Power has agreed to supply its WindFloat foundation technology for the project.
For this transaction, KFWind was advised by Green Giraffe, a specialist advisory firm, which focuses on the renewable energy sector.
The consortium aims to support the South Korean government's renewable energy plans that aim to install 13GW offshore wind by 2030, and source at least 30% renewable energy by 2040.
The new floating windfarm will be built with advanced WindFloat technology. Floating platforms can be installed in deep waters using the technology in order to harness wind resources in the region more effectively.
Additionally, the consortium will work with the local fisheries associations and stakeholders to ensure that the projects are well-sited and developed responsibly.
EDP Renewables tweeted: "We are excited to be developing a floating wind farm in South Korea together with Aker Solutions and local partner WindPower Korea."
In January 2019, KFWind signed a memorandum of understanding (MoU) with the city of Ulsan for the development of floating wind projects in the region.
The MoU was also aimed at developing Ulsan as the manufacturing hub for domestic and export offshore wind markets.
Due to its shipyards, maritime expertise and port facilities, the Ulsan area is well-suited for commercialising floating wind.