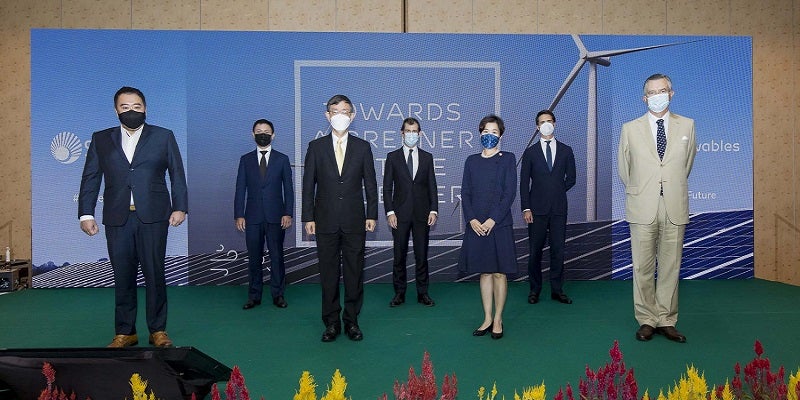 Spanish renewable energy firm EDP Renewables has acquired a 91% stake in Singapore-based solar company Sunseap for S$1.1bn ($813m).
The deal was first announced in November last year and closed after all pending regulatory conditions were met.
EDPR has also announced plans to invest S$10bn by 2030 to develop a clean energy hub in Singapore, which will serve the Asia-Pacific (APAC) region.
This investment is part of the company's strategy for the APAC market.
EDPR APAC chief operations officer Pedro Vasconcelos said: "We are very pleased with the conclusion of this agreement with Sunseap.
"The Asia-Pacific region is a strategic market for us towards EDPR's global positioning, with both high demand and growth potential in the renewable energy sector.
"Sunseap will undoubtedly become a key growth lever for EDP, whose presence in the region will, in turn, drive local economic development."
EDPR and Sunseap will now work to develop clean energy projects across the APAC region, with a particular focus on solar and wind projects.
The two companies will also investigate opportunities for energy storage and green hydrogen projects.
EDPR plans to establish a headquarters in the APAC region through Sunseap, whose renewable project portfolio has nearly 10GW of total capacity.
Sunseap currently employs more than 600 staff members across nine markets.
Sunseap co-founder Frank Phuan said: "This is a significant milestone for Sunseap and for everyone who has helped us build a billion-dollar company with the singular mission of decarbonising and bringing affordable clean energy to everyone.

"With EDPR's financial muscle and expertise in renewables, Sunseap will be able to accelerate growth plans and revolutionise the energy landscape in the region, as well as nurture the next generation of talents in the industry."
Last month, EDPR secured financing for six wind farms in Poland, whose combined capacity comes to 149.4MW.