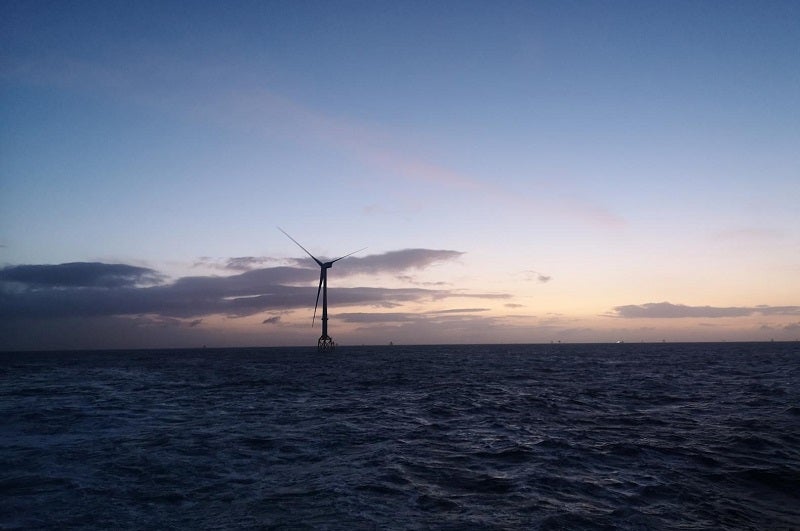 Spain-based energy company EDP Renewables (EDPR) has announced plans to invest £12.86bn ($17.7bn) in the UK's energy transition by 2030.
This will be in addition to the £2.65bn invested in the Moray East and Moray West offshore wind projects by Ocean Winds , a joint venture between EDPR and Engie .
EDP and EDPR CEO Miguel Stilwell d'Andrade said: "These plans to invest up to £13bn by 2030 underscore our commitment to the UK – a strategic market for the growth of the group.
"We have an established position in the offshore market, now complemented by our entry into onshore and we will explore any further opportunities that allow us to continue to play a leading role in the UK's energy transition."
EDPR has been present in the UK market for more than ten years and has established itself in the offshore segment.
Last July, the company acquired two solar and wind portfolios with a total forecast capacity of 544MW.
Over the next five years, the company intends to invest almost £660m to expand its activities in the UK.
EDPR is also exploring new opportunities in the renewables sector and is currently negotiating with local partners for 200MW of wind power capacity.
The Moray West project will have around 900MW of capacity and will be the focus of a bid during the next Contract for Difference (CfD) round, which is scheduled to take place early next year.
Construction works for Moray West are also due to begin next year.
Once completed, the project could require further capital expenditure of £2.2bn over a period of three to four years.
Ocean Winds is also awaiting the results of the ScotWind offshore leasing round, in which bids were submitted for developing both fixed and floating projects.
The company plans to develop at least 3.9GW of capacity between a fixed project and a floating project. The total capital expenditure for both projects would come to £10bn.