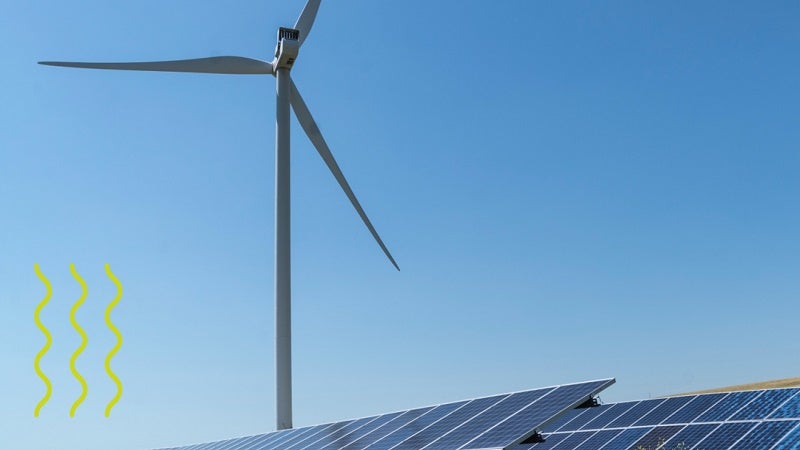 Spain-based energy company EDP Renewables (EDPR) has signed agreements with Vento Ludens and Wind2 to acquire a 544MW wind and solar portfolio in the UK.
EDPR has agreed to pay a total consideration of up to £71m ($97.3m) subject to pre-determined milestones for each project being successfully achieved.
The company will acquire wind projects in advanced stages of development, whose total capacity comes to 192MW.
These projects will be part of upcoming Contracts for Difference (CfD) rounds and the UK's private power purchase agreement (PPA) market. They are expected to come online in 2025.
The deal also includes a 229MW wind farm and a solar power plant with 118MW of capacity, as well as a 5MW wind farm commissioned in 2012 with a 20-year feed-in tariff.
EDPR CEO Miguel Stilwell d'Andrade said: "The agreements we have reached in the UK as part of our 2021-25 business plan are an important milestone for the company.
"The UK is an old acquaintance for EDPR, as we have been developing offshore wind farms in the country for years.
"Entering the UK onshore market opens up a new range of possibilities to continue to diversify our business.
"This is a key market for us and we will continue to explore opportunities that add value and strengthen our leadership position in the renewable energy sector."
EDPR's 2021-25 business plan aims to bolster the company's position in the global renewable market by providing diversification and growth optionality.
Earlier this month, the company sold a 68% equity stake in a 405MW wind portfolio in Illinois to funds managed by UK-based renewable energy investor Greencoat Capital.
The two wind facilities included in the deal are the 205MW Bright Stalk wind farm and Harvest Ridge, which has 200MW of capacity.
Bright Stalk began operations in 2019, while Harvest Ridge has been in operation since last year.