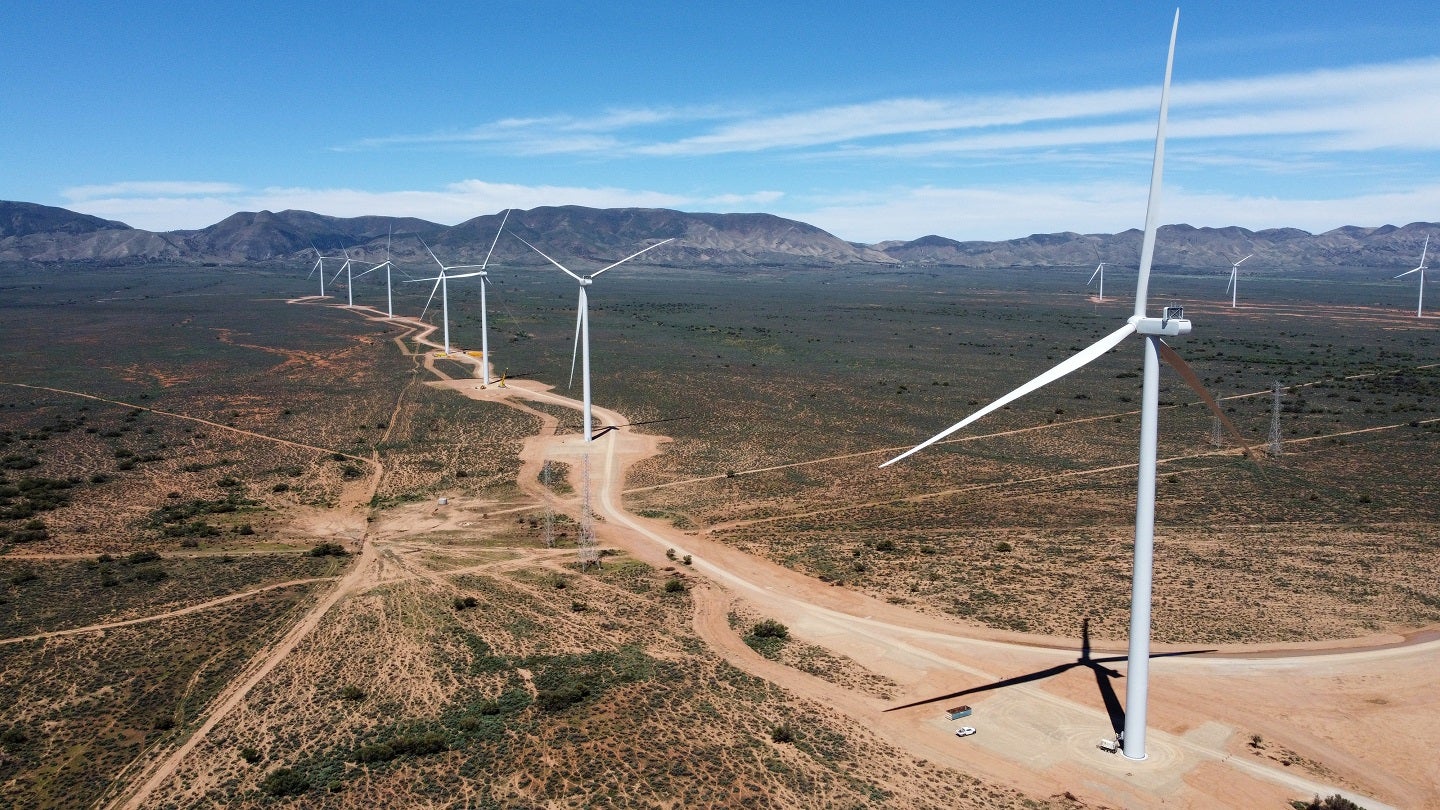 Elecnor Group has begun construction works on the first stage of the 412MW Goyder South wind farm, in a consortium with GE Renewable Energy
Located 100km from Adelaide, South Australia, the wind farm will be equipped with 75 turbines.
It will be developed and owned by the French independent producer Neoen.
The wind facility is part of Neoen's Goyder Renewables Zone project, which has approval to develop 1.2GW of wind power, 600MW of solar, and 900MW of battery storage capacity.
The Goyder Renewables Zone is one of the largest renewable energy projects in South Australia. It will be linked to the Robertstown substation and a 33kV electrical infrastructure, including networks and communications for both the substation and the high-voltage overhead power line, will be built to integrate with it.
The wind farm's construction phase is expected to create more than 400 jobs, with a further 12 full-time positions once the project becomes operational.
Elecnor stated: "As the owner and long-term operator, Neoen is committed to sharing benefits with regional communities.
"The project includes an annual Community Benefit Fund for local community construction and sustainability initiatives, an extensive benefit plan for residents, and benefit-sharing with the Ngadjuri people, traditional owners of the land on which the wind farm is located."
In January this year, Neoen gave notice to proceed to a consortium of Elecnor and energy storage company NHOA for the construction of its Blyth Battery in South Australia.
With 200MW/400MWh capacity, the battery will be built beside the Blyth West substation and will be connected to ElectraNet's transmission network.