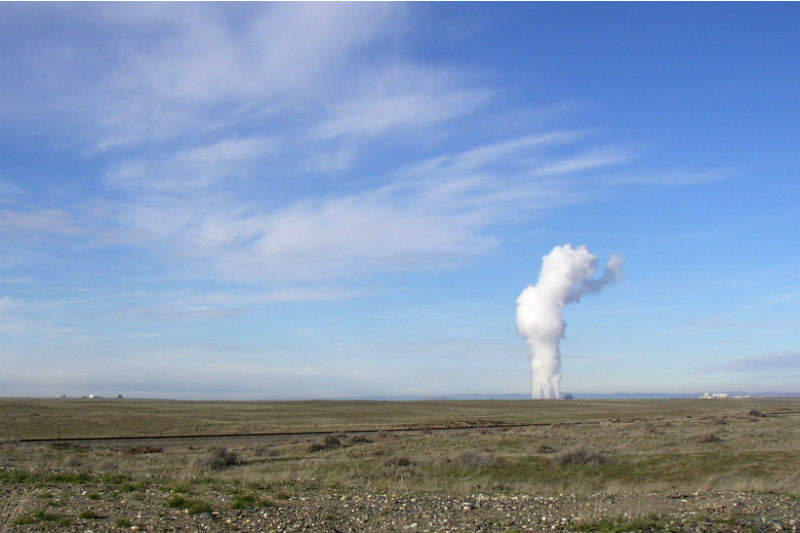 US-based Energy Northwest has announced it is building a 5MW combined solar power and battery storage facility to support nuclear power operations in Richland, Washington.
This is the second solar project undertaken by the company, and will add 10 million kilowatt hours (kWh) per year of low carbon electricity.
Energy Northwest has a diverse portfolio of renewable energy generation, producing more than 10 billion kWh of electricity emitting less than 20g of carbon dioxide per kWh. Costs per kWh are as low as 3-5 cents.
Aside from the Columbia Generating Station, a nuclear plant that has an installed capacity of 1,207MW, renewable projects operated by Energy Northwest include the 38.7kW White Bluffs Solar Station, and the Portland (37.6MW) and Packwood Lake (27.5MW) hydroelectric projects, among others.
According to the company, the combined output of the non-fossil fuel projects can power a city the size of Seattle.
Energy Northwest project manager for energy services and development Clint Gerkensmeyer said in a press release: "The project will help the city meet upcoming state requirements for renewable generation. It'll demonstrate that the combination of renewable electricity generation and storage technology is an economically viable option for state utilities.
"The battery will smooth the solar output, shift off-peak solar generation to times when the energy is needed, and help reduce peak energy demand."
The project to support nuclear power, which could cost a total of $6.5m, received funding of $3m last year from the Department of Commerce's Clean Energy Fund.
Energy Northwest president of the board of directors Terry Brewer said: "This will be the first development to integrate both solar and battery storage into our state's clean mix of hydro, nuclear and wind generation."
The company has also partnered with power and telecommunications company Potelco to develop the Horn Rapids Solar, Storage and Training Project, which is expected to commence in autumn 2019.
The scheme will train workers and students at Richland's Education and Training Center on how to operate solar and battery storage systems, covering construction, operations and maintenance, health and safety, and hazard prevention.
It also offers a chance for local energy researchers and scientists to work with the Clean Energy Institute at the University of Washington to monitor and analyse the new system and improve storage battery design.