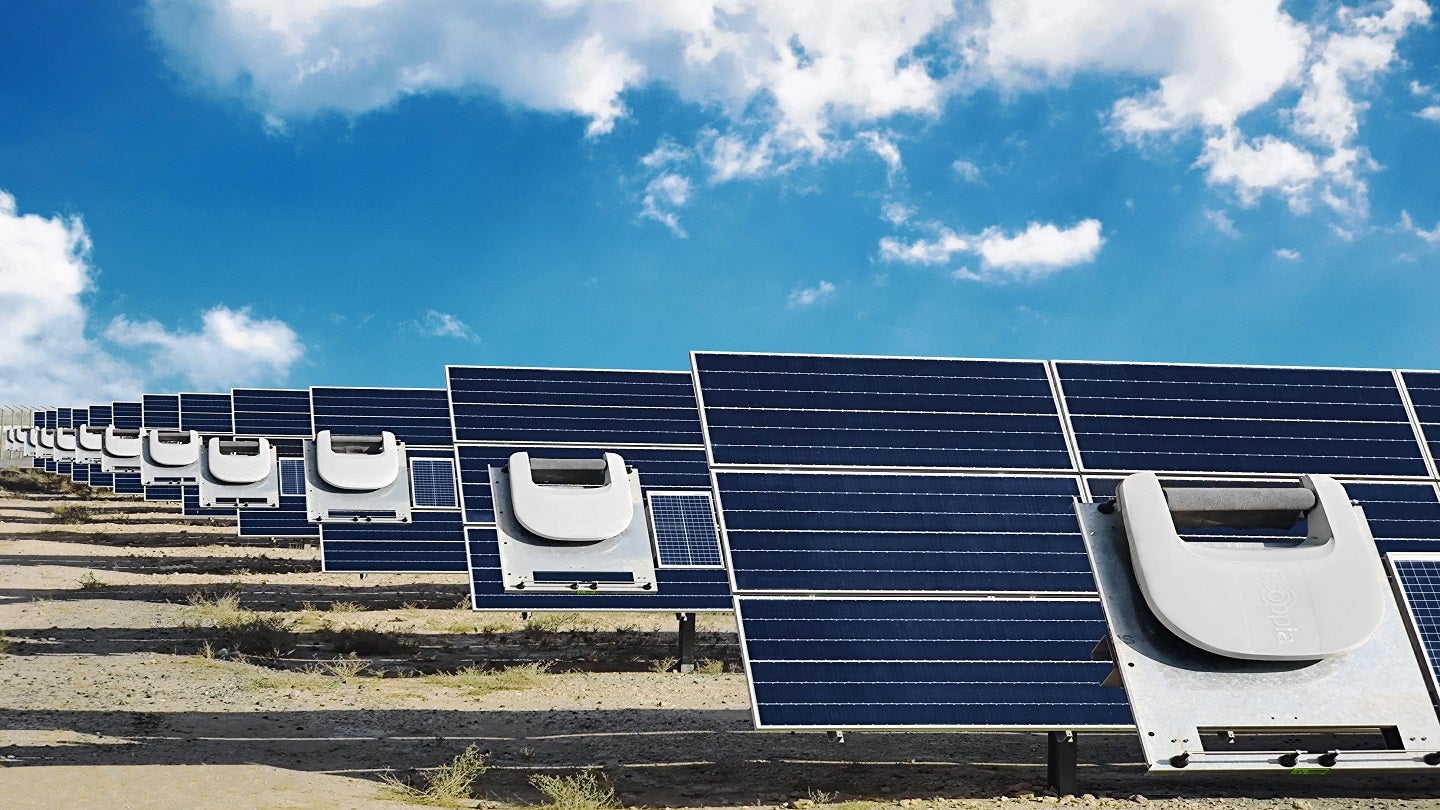 French utility company Engie has partnered with Ecoppia, an Israeli company that provides robotic cleaning solutions for photovoltaic (PV) solar projects, for its Coya solar PV plant in Chile.
Located in the Antofagasta region, the 181.25MWac/199.8MWdc solar facility is Engie's largest project in northern Chile, which is said to be one of the world's driest regions.
Ecoppia will work to optimise production at the Coya solar plant and supply water-free robotic cleaning solutions for its solar panels.
The firm said that its Cloud-based platform has been designed and developed to constantly monitor and remotely manage the cleaning robots.
When used alongside a suite of advanced, fully autonomous robots, the platform is intended to increase the performance of utility-scale solar PV sites.
The Coya facility is the fourth project on which Engie and Ecoppia have worked together.
Eccopia said it expects to receive $7.2m in revenue from the project over the course of its lifecycle.
Ecoppia CEO Jean Scemama said: "South America is a fast-growing region for renewable energy, and Ecoppia is excited to play such a vital role in ensuring high energy outputs of solar sites despite the local challenges.
"We are happy to collaborate with Engie once again, as Engie is a forward-thinking company that understands automation is a necessity for large-scale site management, as they know our solutions help independent power producers reach lower levelised costs of energy (LCOE)."
Based in Tel Aviv, Eccopia has worked on 30 large-scale projects on four continents and cleaned eight billion panels to date.
The company is publicly traded and has offices in Asia, the Middle East, Europe and Latin America.
Last month, Engie purchased a 1.25GW solar and storage portfolio from Revolve Renewable Power.
This included a 1GW Bouse solar and storage project, as well as a Parker solar and storage project with 250MW of capacity.