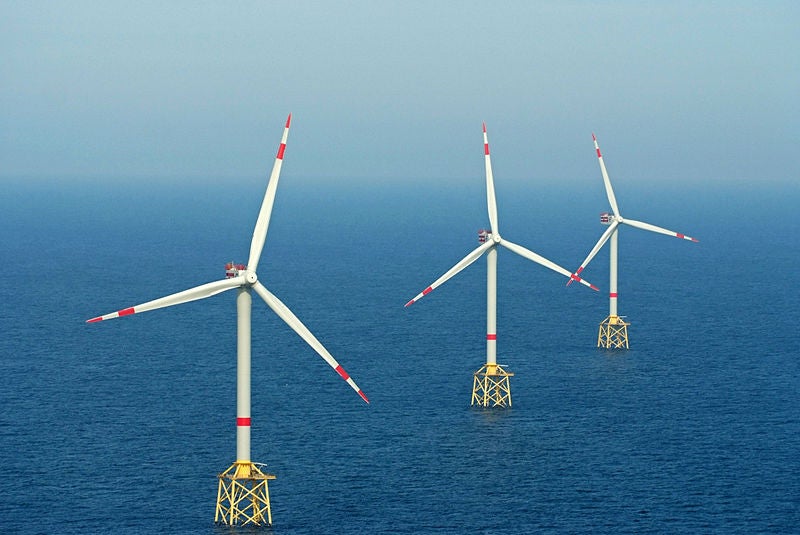 Germany-headquartered energy company E.ON and Japanese renewable energy company Kyuden Mirai Energy have signed an agreement to develop offshore wind projects off the Japanese coast focused around the southern island of Kyushu.
The deal is part of E.ON's decision to enter into the Japanese wind market. The company has recently opened an office in Tokyo as part of this plan.
Kyuden Mirai Energy is a subsidiary of Kyushu Electric Power Company and was formed in 2014. It currently has an energy capacity of 189MW in onshore wind, solar and biomass, with a further 511MW under development. It is also part of a consortium to build the 220MW Hibikinada offshore windfarm.
E.ON climate & renewables CEO Sven Utermöhlen said: "Our strategy to enter the Japanese market is based on trustful and long-term cooperation with local players. We feel that Kyuden Mirai Energy is an excellent partner for us. Our capabilities complement each other while we share the same values and the ambition to drive offshore wind growth in Japan."
Kyuden Mirai Energy president Yasuji Akiyama added: "This year could be the memorial year for offshore wind industry in Japan with the new general sea law promoting offshore wind. It is great timing for us to start joint activities with E.ON as the best partner for us to enter into the new market. E.ON has remarkable experience in fixed-bottom offshore wind and shares the same view on local stakeholder engagement."
E.ON recently completed the Arkona offshore windfarm, the largest in the Baltic Sea.