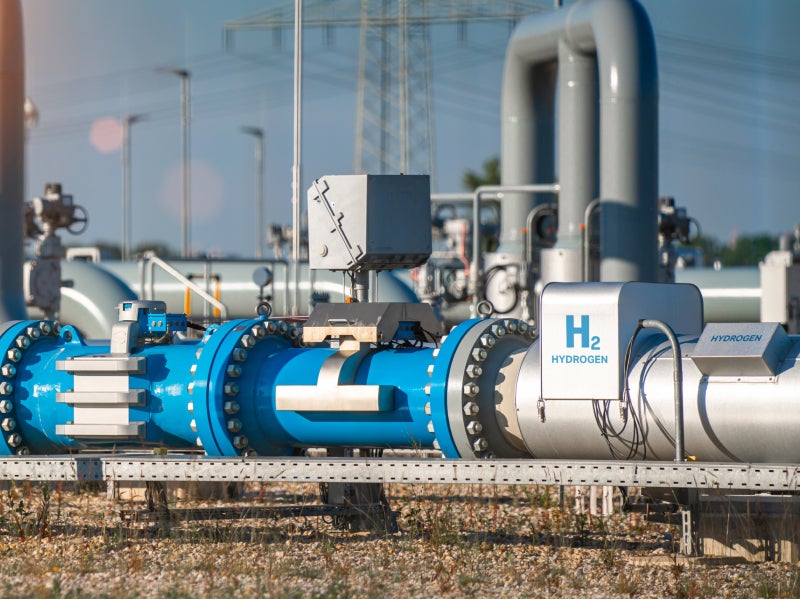 Equinor and RWE, a Germany-based electricity generation company, have agreed to collaborate on developing offshore wind farms capable of producing green hydrogen to establish value chains for low-carbon hydrogen.
The partners want to develop a low-carbon, renewable hydrogen production facility in Norway that will export hydrogen to Germany via a pipeline and replace coal-fired power plants in Germany with gas-fired power plants that remain ready to use hydrogen.
The memorandum of understanding includes constructing new gas power plants (CCGTs) and contributing to Germany's coal phase-out programme. Equinor and RWE will jointly control the CCGTs, which will initially be powered by natural gas, then progressively switch to hydrogen as a fuel to run entirely on hydrogen when the volumes and technology are ready.
Anders Opedal, Equinor's CEO and president, said: "Through this collaboration, we will strengthen the long-term energy security for Europe's leading industrial country while at the same time offering a viable route to a necessary energy transition for hard-to-abate industries.
"The collaboration [can potentially] develop Norway into a key supplier of hydrogen to Germany and Europe," continued Opedal. "This is a unique opportunity to build a hydrogen industry in Norway where hydrogen also can be used as feedstock to domestic industries."
The partners will build facilities in Norway to manufacture low-carbon hydrogen from natural gas using carbon capture and storage. More than 95% of the carbon dioxide will be absorbed and permanently stored under the seabed off the coast of Norway.
According to Equinor's statement, the joint development of offshore wind farms will allow the future generation of renewable hydrogen as a fuel for electricity and other industrial clients.
Dr Markus Krebber, CEO of RWE, said: "In order to make progress in the conversion from fossil fuels to hydrogen, there is an urgent need for a rapid ramp up of the hydrogen economy. Blue hydrogen in large quantities can make a start, with subsequent conversion into green hydrogen supply.
"This is exactly what we are driving forward with our partnership – providing the industries with relevant quantities of hydrogen," added Krebber. "In addition, our planned investments into hydrogen-ready gas-fired power plant will ensure the security of supply in a decarbonised power sector."
To achieve climate neutrality by 2045, Germany plans to cut its carbon emissions from 1990 to 2030 by 65%, Bloomberg News reported. Norway has set similar goals, including developing floating offshore wind, carbon capture and storage facilities, and electrification of oil and gas installations.