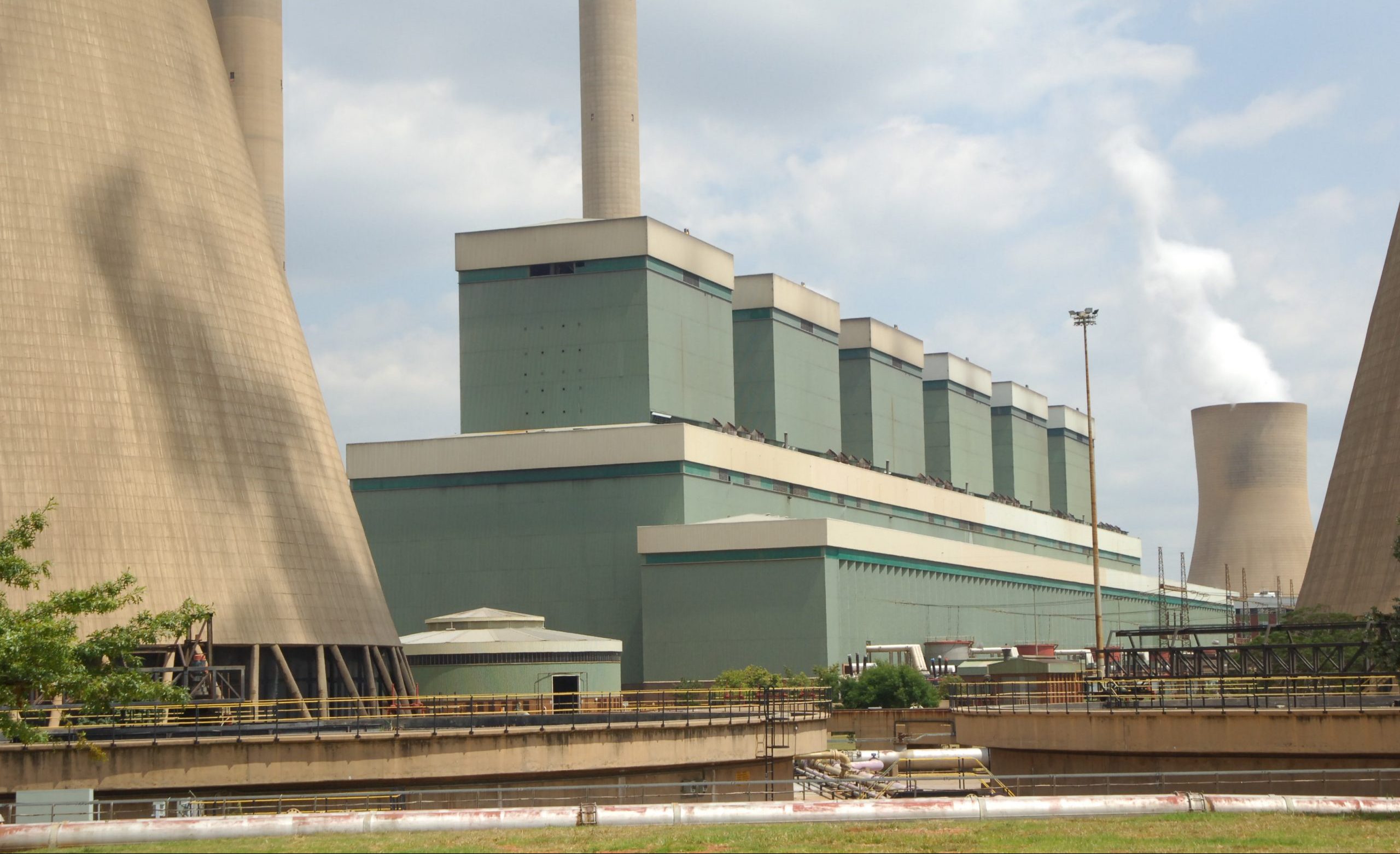 South African state-owned power company Eskom has warned that power cuts in the country maybe reach unprecedented levels this winter as the country's power crisis continues.
Eskom group executive for transmission Segomoco Scheppers told a media briefing on Thursday that it is "going to be a very hard winter" as the power system continues to be highly constrained.
"We fully comprehend the adverse impact that rotational load shedding has on South Africa's already fragile economy and its people," said Eskom board chair Mpho Makwana in a media statement. "We are doing everything to mitigate the intensity of rotational load shedding, including taking lessons from the rest of the world."
Numerous households and businesses in the country already face scheduled power outages lasting up to ten hours a day. Eksom expects the disparity between supply and demand to increase in the coming months.
The power outages are largely attributed to Eskom's ageing coal power stations. The average age of the company's coal power stations is 41 years old. Given a lack of investment in old power plants, new power plants have also been breaking down due to overburdening.
Corruption and sabotage have also been suggested as potential causes of power outages. Sources from Eskom have reported a range of criminality with coal theft, diesel theft, contract exploitation, high-level corruption and even threats of violence adding to the stresses.
In March, the International Monetary Fund concluded that "South Africa's economic and social challenges are mounting, risking stagnation amid an unprecedented energy crisis, increasingly binding infrastructure and logistics bottlenecks, a less favourable external environment, and climate shocks".
Load shedding to increase as South Africa enters winter
The company predicts that it may need to move to stage-eight power cuts, which would shed up to 8GW from the grid. This would translate to 16 hours of outages in a 32-hour cycle. Load shedding has not previously gone above stage six.
Eskom emphasises that "the 18GW scenario that could culminate in stage 8 is an ultimate worst-case scenario that Eskom is working tirelessly to avert at all cost; by all means necessary".
During the briefing, interim group chief executive Calib Cassim told reporters that South Africa experienced the highest levels of load shedding as the energy availability factor deteriorated to 56% in the past financial year, against the target of 60%.
"The establishment of [National Energy Crisis Committee] NECOM and the development of South Africa's Energy Action Plan, overseen by government, are some of the positive developments aimed at addressing the electricity crisis. Furthermore, the determination by [energy regulator] Nersa of a favourable tariff increase as well as the debt relief solution by National Treasury are critical enablers of sustainable electricity supply industry," Cassim went on.
Power cuts have had a severe impact on South Africa's economy, reducing GDP by around 5% in 2022, the company reported.
A source has told Reuters that, beginning in 2024, South Africa plans to auction at least ten new onshore blocks for shale gas exploration to provide additional power. The blocks lie in the environmentally sensitive Karoo region in the west of the country.
Fracking in the region, which covers more than half of the country, has not taken place for decades due to challenges from environmental activists and farmers, and regulatory uncertainty.
The South African Agency for Promotion of Petroleum Exploration and Exploitation predicts that the region holds between 30 and 485 trillion cubic feet of shale gas.