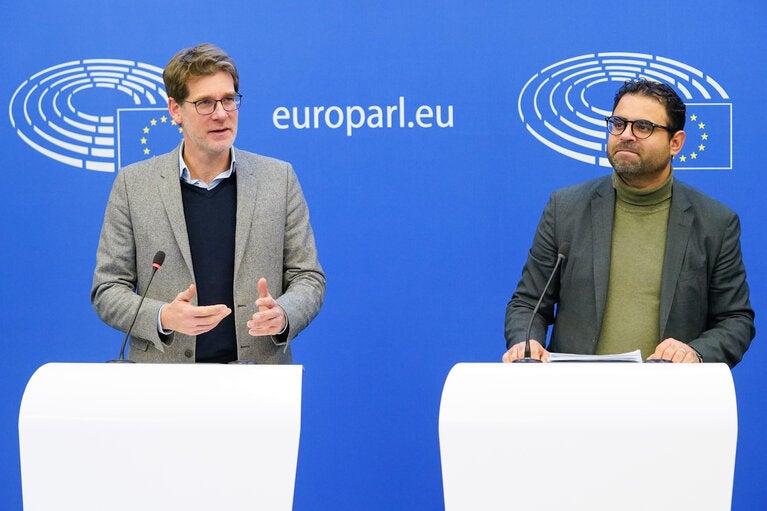 The EU has voted in approval of a law that will become the world's first carbon border tax. The tax will affect imports of electricity and hydrogen, as well as other polluting industries including steel, aluminium, cement, fertiliser.
The Carbon Border Adjustment Mechanism seeks to avoid "carbon-leakage", which the EU defines as "when companies based in the EU move carbon-intensive production abroad to countries where less stringent climate policies are in place than in the EU, or when EU products get replaced by more carbon-intensive imports".
The law forms a part of the EU green deal and was voted by the EU's 27 members on Tuesday after two years of negotiation. It will also require European industries to adhere to a stricter series of emission targets. The carbon tax will be phased in from 2026, and may expand to include other products in future.
Companies importing emissions-intensive goods into the EU will need to buy certification under the new legislation. The volume of goods and how polluting their manufacturing process is will determine the price of certification.
The wider reforms to the EU carbon market, known as the Emissions Trading System, are expected to cut emissions by 62% by 2030 compared with 2005 levels. Lawmakers also expect them to raise €14 million for the bloc. The EU seeks to transform to a carbon-neutral economy by the year 2050.
Frans Timmermans, Executive Vice-President for the European Green Deal, said in December that the deal "underlines [the EU's] commitment to have ambitious climate policies that are WTO-compliant". He went on: "The agreement today brings us a step closer towards finalising our package of measures to reduce emissions by at least 55% by the end of this decade".
Mixed response to EU carbon borders bill
According to data from UK think tank Chatham House, Russia and China currently export around a quarter of their goods exports to the EU, which would fall under the tax. China has argued that the tax will negatively affect international trade and asked the EU to defend the tax under World Trade Organisation terms.
Indian, Korean, Turkish, UK, and US imports will also be affected. The US and South Africa have also expressed concerns as to how trading relationships will be impacted.
Speaking with the Financial Times, Faten Aggad, a senior adviser at the African Climate Foundation expressed concern that the tax would lead to a "deindustrialisation" of Africa as the law does not outline commitments to ensure trade with poorer countries will continue. She said that "a lot of these sectors risk losing business unless we pump money into their sustainability, and it's very difficult to rebuild".
Mohammad Chahim, a Dutch socialist politician who has led negotiations, described the law as "a crucial pillar of European climate policies" and key to encouraging trading partners to decarbonise their industrial sectors.