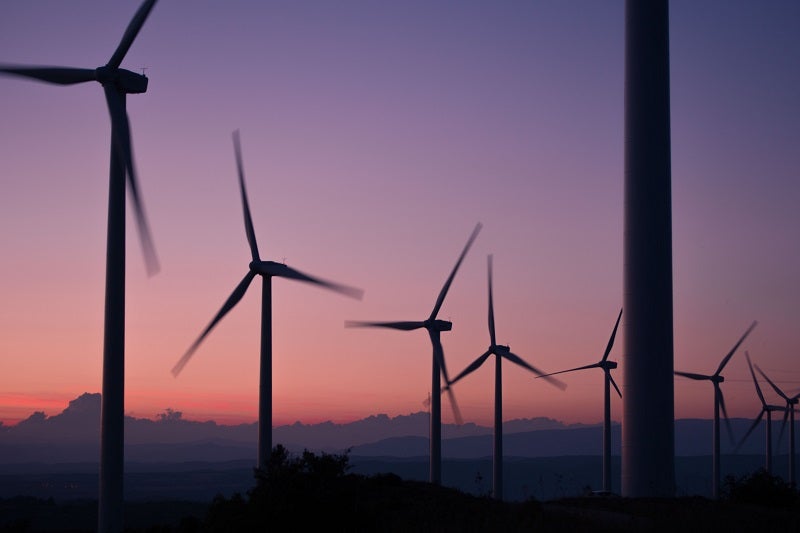 The European Investment Bank (EIB) has agreed to provide a loan of €45m to renewable energy company Eolica da Linha for the construction of three windfarms in Portugal. The agreement was made at the 25th Annual Conference of Parties to the United Nations Framework Convention on Climate Change (COP 25).
Eolica da Linha will also receive funding from the Banco Português de Investimento for the projects. The three windfarms are the Maunça windfarm in Leiria, the Vigia windfarm in Tarouca and the Penacova windfarm. The three have a total capacity of 96MW and will lead to the creation of 240 jobs for the construction phase of the project.
The windfarms will contribute to the Portuguese government's Renewable Energy Action Plan of producing 80% of its electricity from renewable energy sources by 2030. The loan supports EIB's recent policy decision in November 2019, which outlined its commitment to financing zero-carbon energy projects to enable the European Union (EU) to reach a 32% renewable energy share by 2030.
EIB vice president Emma Navarro said: "The financing of this project contributes to the EIB's renewable energy and climate action lending priorities. The project will generate electricity from renewable energy sources, supporting both EU and Portuguese decarbonisation targets.
"Portugal has major renewable energy potential, and the EIB wants to help it become a reference point in the sector by providing funding that promotes the transition to a low-carbon economy while simultaneously fostering growth and employment. Boosting clean energy generation is one of our key priorities. As part of its strategy to position itself as the EU climate bank, the EIB has reaffirmed its commitment to increasing its financing to support Europe´s climate ambitions."
EDPR CEO Pablo Forero said: "With this project, the European Investment Bank and Banco BPI are taking a step forward in green projects financing in Portugal.
"In the last couple of years, BPI has supported several renewable energy investment and climate change mitigation projects through loans or other financing solutions, like green bonds. This is a key priority for us, for which we have built an entire environmental risk management team and new financial instruments."
Eolica da Linha is a fully-owned subsidiary of EDP Renewables (EDPR), whose stock price is currently €10.14 on the Euronext Lisbon, giving it a market capitalisation value of €8.8bn.
EDP Renewables share price 2019