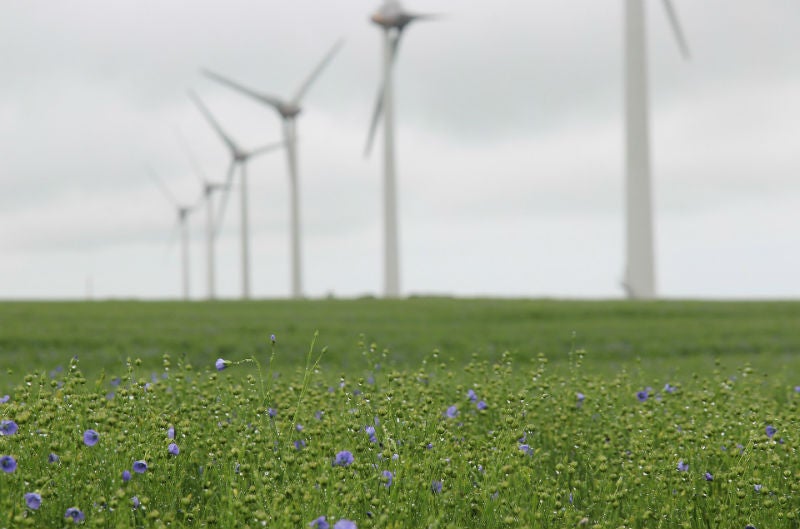 The French Government has pledged to increase its renewables budget to €71bn from 2019 to 2028, and plans to triple onshore wind power capacity by 2030.
President Emmanuel Macron announced that the renewables budget would increase from €5bn to €8bn annually, according to France's energy plan released on 27 November.
Macron said in a televised speech: "By 2030, the production of the onshore wind farm will be tripled and the amount of energy produced from solar photovoltaic multiplied by five."
As well as tripling its onshore wind capacity, the French Government said the new funds will allow it to increase its solar power generation fivefold, which will translate to France's energy mix comprising 40% renewable sources.
France has traditionally been dependent on nuclear power, deriving almost three-quarters of its electricity from nuclear projects nationwide. However, with plans announced to close 14 nuclear reactors by 2035, there will be a gap in the market that renewables could fill.
The government said it on track to meet a target of 15GW of installed wind capacity by the end of this year. However, it is likely that this year's solar target of 10.2GW will not be met.
At the same time, Macron has pledged to keep electricity prices from renewables low for consumers, which will be partly achieved through reforming the Regulated Access to Incumbent Nuclear Electricity (ARENH) market mechanism.
In his speech, Macron stressed that "reducing the role of nuclear energy does not mean renouncing it".
He added: "It is indispensable that French people continue to benefit from it so long as the nuclear reactors are functioning."
The reform would allow energy suppliers to buy up to a maximum of 100TWh of nuclear power each year at a fixed price of €42 per MWh. He added that the ARENH is predicted to end in 2025.
There are further plans by the French Government to develop power interconnectors with neighbouring countries to buy up power produced elsewhere in Europe at the lowest cost.