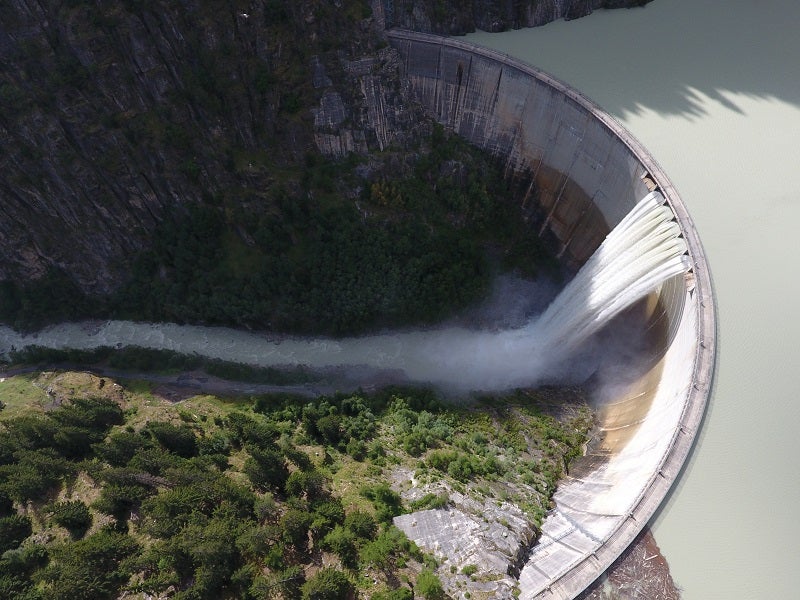 GE Hydro Solutions has signed a service contract with Swiss hydroelectric power company Hydro Exploitation to refurbish two 120MVA vertical synchronous generators at the 340MW Bitsch hydropower plant in Switzerland.
Hydro Exploitation executed the contract on behalf of Electra-Massa, which owns the power plant.
As part of the contract, GE Hydro Solutions will install two customised generators to meet customers' specific operational needs.
The company will be responsible for conducting design and engineering studies, as well as manufacturing, erecting and commissioning the new equipment.
Upon completion, the refurbishment project is expected to increase the units' lifetime by 60 years.
The company claims that the new generators will also increase the hydropower plant's power generation capacity.
The Bitsch plant's first upgraded unit is expected to come online in August 2024, while the second is due to become operational in 2025.
Electra-Massa also aims to ensure that the hydropower facility is fully operational until and after the concession expires in 2048.
Bitsch is said to be Switzerland's sixth-largest hydropower plant.
GE said the upgrade of the facility underlines the role of hydropower as one of the country's key sources of renewable energy.
GE Hydro Solutions president and CEO Pascal Radue said: "We are delighted to support Electra-Massa in their efforts to produce sustainable electricity with a higher level of reliability to meet local demand.
"We appreciate their confidence and will work to ensure that the customised design of the future generators will help improve the performance of the power station.
"Most importantly, Electra-Massa will be able to produce sustainable electricity with higher flexibility to meet the local demand.
"We are proud to be part of this project, which confirms the critical role of hydropower in Switzerland's energy production."
In October last year, GE Renewable Energy secured a contract to supply wind turbines for an extension of the Aftissat onshore wind farm in Morocco.