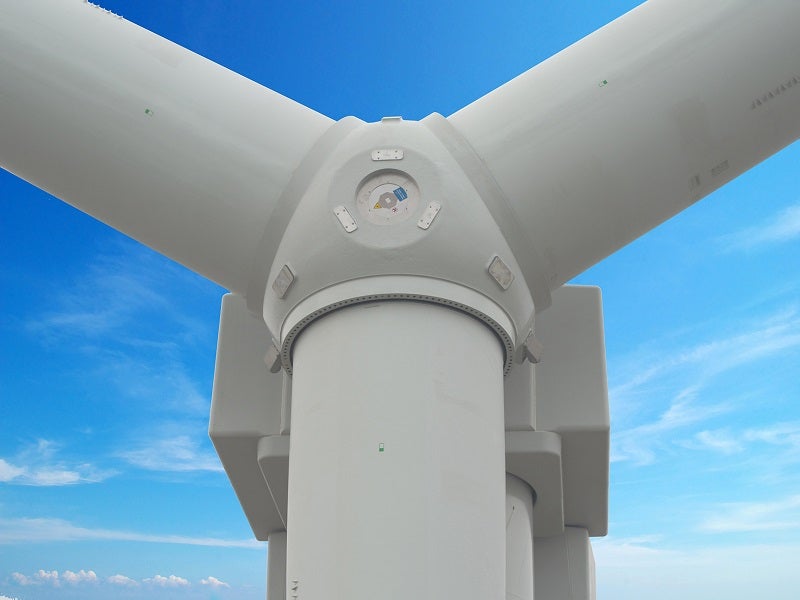 GE Renewable Energy has secured a contract from EDF Renewables in Brazil to install its wind turbines at the 182MW Ventos da Bahia windfarm in Brazil.
GE will produce and install 25 of its Cypress platform wind turbines that will operate at 5.3MW at the windfarm, which is located near the cities of Bonito and Mulungu do Morro.
GE Renewable Energy Americas Onshore Wind CEO Vikas Anand said: "GE is delighted to work with EDF Renewables on this exciting project.
"GE remains deeply committed to Brazil's energy future and we are proud to introduce our Cypress turbine to the region's installed base, enabling additional renewable, sustainable energy access for consumers."
GE also tweeted: "We are pleased to announce our first Cypress deal in Brazil supplying EDF Renewables with 25 Cypress 5.3MW onshore wind turbines for the Bahia windfarm, as well as 20 years of O&M services."
Upon completion of the turbine installation at the Ventos da Bahia wind farm, EDF's renewable energy generation capacity will be increased by 132.5MW.
GE will produce the Cypress units at its facility in Camaçari, while the blades will be produced by its business unit LM Wind Power located in the Port of Suape in Brazil.
Additionally, the company has agreed to provide operation and maintenance services for 20 years for all the equipment delivered by the company. The deal is the first between GE and EDF Renewables in Brazil.
In September 2019 GE secured a contract to supply 33 of its 5.3MW Cypress wind turbines for the 175MW Björkvattnet windfarm in Sweden.
Located north of Stockholm, Björkvattnet was developed by Vindparken and WindSpace, with support from GE, and was later divested to French infrastructure investor InfraVia Capital Partners.
For this project, GE provided development, offtake solutions, equity syndication expertise as well as technical and commercial optimisation support through its GE Energy Financial Services (GE EFS).