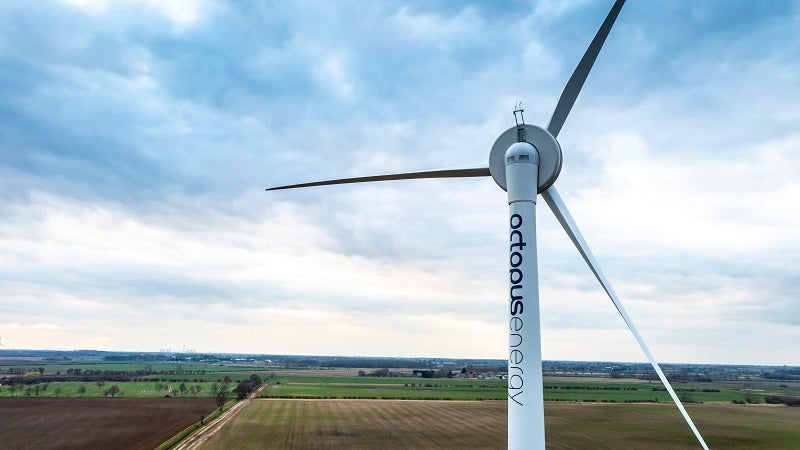 UK-based financial services provider Generation Investment Management has agreed to invest a further $600m and acquire a 13% equity stake in renewable energy firm Octopus Energy Group.
Under the deal, Generation Investment Management will make an immediate investment of $300m, with the rest to be invested by next June subject to certain further funding conditions.
The deal is estimated to bring Octopus Energy's valuation to a maximum of $4.6bn.
Australian energy company Origin Energy has also announced a $55m equity investment in Octopus to continue its global expansion and technology development.
Octopus Energy is one of the UK's major electricity generators and will use the proceeds to support its mission to drive the 'renewable revolution' worldwide.
Managing more than £3bn ($4bn) of renewable energy generation, the company currently supplies green energy to around 1.5 million homes in the UK.
Octopus Energy founder and CEO Greg Jackson said: "Whilst the UK energy market is currently in a tough state, it's highlighted the need for investment in renewables and technologies to end our reliance on fossil fuels.
"So we are delighted to announce our agreement with Generation Investment Management, created to back sustainable companies changing the world for the better."
Generation Investment Management Long-Term Equity strategy partner Tom Hodges said: "Octopus Energy has an extraordinarily good fit with Generation's mission of investing over the long term to support system and climate-positive companies."
Octopus is currently investing £10m ($13.5m) in the UK's first research and development (R&D) and training centre for the decarbonisation of heat.
The company's technology platform, Kraken, serves 17 million energy accounts worldwide through Octopus' retail businesses and licensing agreements with its partners.
In March, Octopus Energy Group announced plans to acquire its sister company, Octopus Renewables.
The deal was intended to add £3.4bn ($4.6bn) worth of generation capacity to the company's green energy asset portfolio.