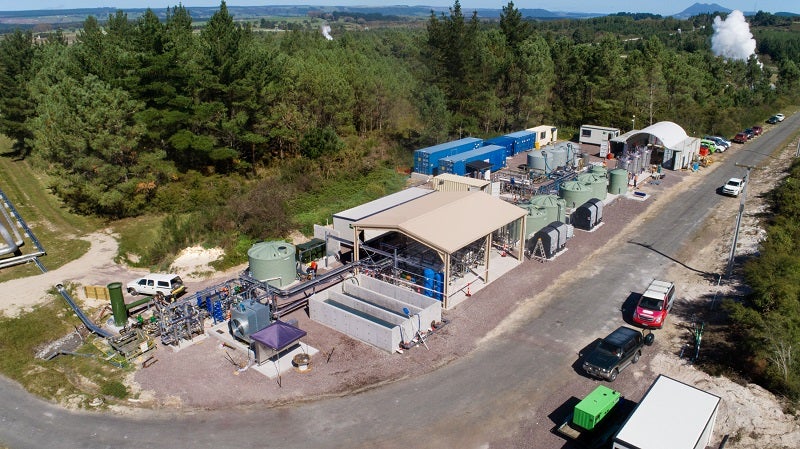 New Zealand-based company Geo40 has made a breakthrough in extracting near battery-grade lithium from geothermal fluid.
The company was founded in 2010 to extract silica from geothermal fluids that have already been used in power generation. Pilot plant trials for the extraction of lithium began in 2017, and Geo40's success in extracting lithium from its commercial demonstration plant at the Ohaaki geothermal power station is expected to provide new commercial potential for the company.
Lithium demand has increased with the development of electric vehicles, but this increase in demand has resulted in an increasingly limited supply of the critical mineral.
According to Geo40 CEO John Worth, the process of extracting lithium from geothermal fluid removes the need to dissolve the mineral from the surrounding rock, making the process cheaper and more environmentally sustainable than mining.
Worth told Stuff.co.nz: "The march towards a renewable future is entirely predicated on the lithium-ion battery. It's environmentally quite challenging to mine hundreds of millions of tonnes of hard rock and then extract the lithium."
"If we can get the process right, here in little old New Zealand, it suddenly looks very interesting globally."
In July 2019, Geo40 received a $15m grant from the New Zealand Government's Provincial Growth Fund to help it develop its core silica business, as well as its investments in critical minerals such as lithium.
The company is planning to construct a $20m large-scale commercial extraction plant, capable of producing around 5,000 tonnes of silica a year, in early 2021. This plant will now have a lithium extraction module added to it, which could produce commercial quantities of battery-grade lithium in 12 to 18 months.
Following the company's breakthrough with lithium, Geo40 also plans to extract caesium from geothermal fluid, which has a number of applications in the energy sector.