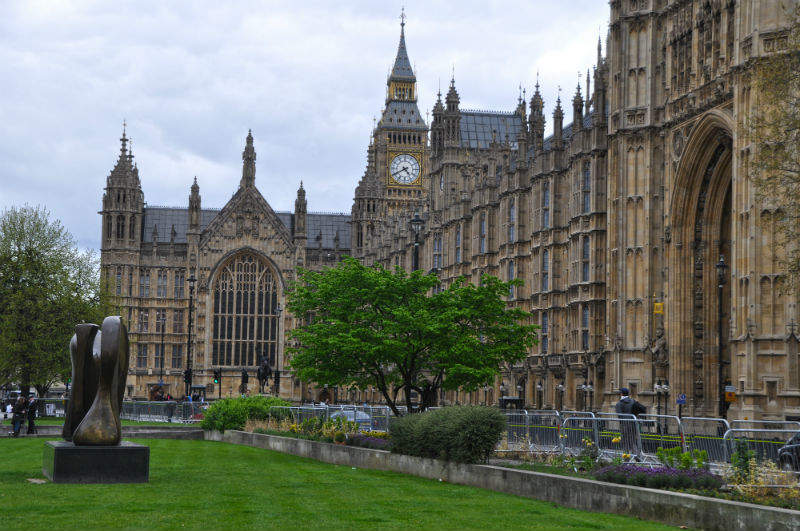 The UK Budget 2018 was announced by Chancellor of the Exchequer Phillip Hammond yesterday and there was no mention of the renewable energy sector, despite green finance being considered a priority in the wake of the UN's Intergovernmental Panel on Climate Change (IPCC) report released last month.
The UK oil and gas sector was given assurances, however, with Hammond saying he envisaged Scotland as a 'global decommissioning hub' in the near future.
Some commentators in the industry were expecting investment in renewable energy to be at the forefront of the budget, especially as IPCC scientists recently warned that the global community has 12 years to stop climate change from becoming a catastrophe.
Business performance consultancy Ayming UK managing director Martin Hook told Power Technology: "Now is not the time for token gestures. The UK has a moral obligation to act and act fast. There are indeed plenty of businesses trying to provide solutions to the challenges that we are facing but more support will be necessary in the years to come."
"We need to develop better electric vehicles, improve solar and wind power, discover new fuel sources and use scientific research to repair damage done. Tax credits should provide the backbone to advancing research."
Earlier this week, environmental organisations requested that the government invest in green finance. RenewableUK executive director Emma Pinchbeck said her organisation had urged the Chancellor "to allow onshore wind to compete for government-backed contracts to generate power", noting that onshore wind was currently the cheapest form of energy, and could save consumers money over the lifetime of projects.
Pinchbeck said: "This budget is an opportunity for government to provide certainty to businesses investing in the UK, to ensure we can continue to develop our world-class renewable energy sector. This means using tax incentives to attract investment, such as rebates for companies, which sign power purchase agreements with marine power projects."
For solar, wind and tidal, it seems like the government will continue its pledge from 2017 of no new subsidies until 2025.
Greenpeace CEO John Sauven said in a press release last year: "This is the death knell for new renewable energy like tidal, wave and geothermal technology despite the huge economic opportunities they could bring."
Oil and gas receives fiscal assurances
While there was no mention of green finance, Hammond did make reference to UK offshore oil and gas, introducing plans to develop Scotland has a global hub for decommissioning work and increased investment in the oilfield services sector.
PwC UK leader of industry for offshore oil and gas Alan McRae said: "The measures announced in the Budget largely confirm earlier proposals and this will be warmly welcomed by the oil and gas industry. The introduction of a transferable tax history mechanism for oil and gas companies should help facilitate the numbers of deals taking place, and help breathe new life into the sector by making it more attractive to new investors. This will help protect and create jobs, and increase investment in both the industry and local economy.
"Any move to position the UK as a global hub for decommissioning will also be welcomed, to help bring the current aspirations to reality. There is certainly appetite to examine the tax and regulatory system in its widest sense to see if there is anything that can be done to reduce costs. Anything which reduces costs is important for the government as well as business, as increased profitability for the oil companies results in higher taxes for the government."
Earlier measures reducing tax within the industry are also beginning to bear fruit.
GlobalData senior oil & gas analyst Will Scargill noted that the UK has one of the most attractive tax set-ups for oil and gas production, offering the "lowest discounted stake take out of the top 50 producing countries".
"Measures in the 2015 and 2016 budgets reduced the tax burden on the sector significantly. Headline tax rates were cut from 62% (or 81% for older fields) to 40% and a 62.5% investment allowance was introduced," said Scargill.
"Although oil price rises in recent months have buoyed cash flows in the sector, the maturity of the area mean that oil and gas are more costly to extract and finds are generally smaller. Many major international oil companies have divested their UK assets. In this context an attractive fiscal regime with a stable investment climate is crucial for attracting the investment to achieve the government's aims of maximising economic recovery."
Finally, despite the controversy surrounding the recent decision to restart UK fracking, and subsequent seismic activity at the site, there was no mention in the Budget of banning drilling projects.
Former Green Party Leader Caroline Lucas summed up this year's budget, posting on Twitter: "Hidden away in #Budget2018 is [a] possible £3bn tax break for oil and gas companies in the North Sea – yet another blank cheque for the dirty fossil fuel industry whilst clean, renewable energy is ignored."