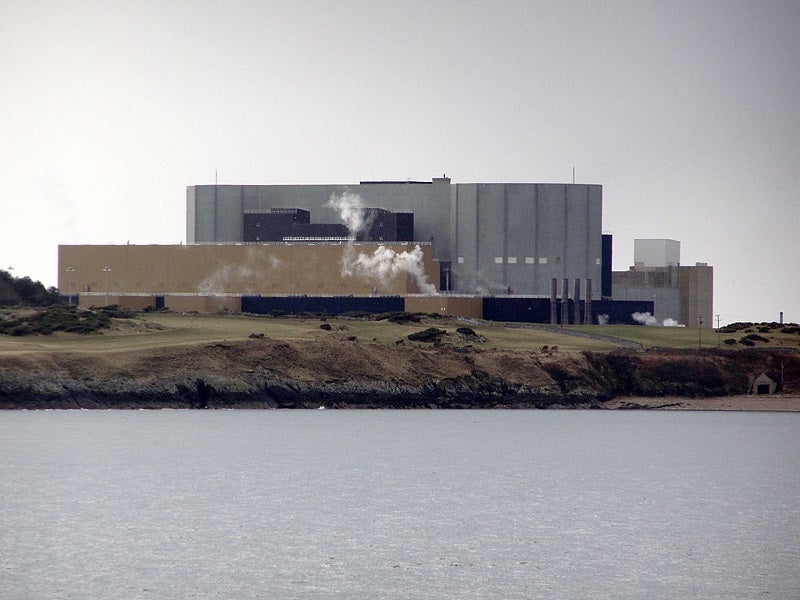 Horizon has announced its plans to suspend its UK nuclear development programme, which includes development of the Wylfa Newydd nuclear plant at Anglesey, following a decision taken by its Japan-based parent company Hitachi.
Besides developing the Wylfa Newydd nuclear plant in North Wales, the British subsidiary has a second site planned at Oldbury on Severn in South Gloucestershire.
The firm had been in talks with the British government since June 2018, but the parties were unable to reach an agreement.
Horizon Nuclear Power CEO Duncan Hawthorne said: "We have been in close discussions with the UK Government, in cooperation with the Government of Japan, on the financing and associated commercial arrangements for our project for some years now. I am very sorry to say that despite the best efforts of everyone involved we've not been able to reach an agreement to the satisfaction of all concerned.
"As a result we will be suspending the development of the Wylfa Newydd project, as well as work related to Oldbury, until a solution can be found. In the meantime we will take steps to reduce our presence but keep the option to resume development in future."
The company notified the UK Government about the decision taken at the Hitachi board meeting on suspension of its activities at the sites.
The decision to suspend Wylfa Newydd is expected to cost Hitachi £2.1bn, with a further £2.1bn in "extraordinary losses."
The 2,900MW Wylfa Newydd power station was part of UK's plans to offer low-carbon energy by replacing ageing nuclear stations and fossil fuel plants with modern nuclear plants and renewable energy.
The suspension of the projects has put thousands of jobs at risk. Up to 9,000 people were expected to work on building two nuclear reactors; these jobs may be scrapped entirely if the projects are officially cancelled.
The decision has raised fresh questions about the UK's nuclear policy. The decision to suspend development of Wylfa project and works related to Oldbury come after plans for the Moorside nuclear plant in Cumbria were scrapped in November 2018, leaving Hinckley Point C in Somerset as the UK's only nuclear reactor currently being built.
A spokesperson for the Department for Business, Energy and Industrial Strategy said: "Despite extensive negotiations and hard work by all sides, the Government and Hitachi are unable to reach an agreement to proceed at this stage. This Government is committed to the nuclear sector, giving the go-ahead to the first new nuclear power station in a generation at Hinkley Point C, investing £200 million through our recent sector, which includes millions for advanced nuclear technologies. We are also reviewing alternative funding models for future nuclear projects and will update on these findings in summer 2019."
They added that the UK will explore other options in renewable energy, stating: "The cost of renewable technologies are falling rapidly with the cost of offshore wind halving over the last two years to £57.50 per MWh […] In this context, nuclear must be delivered in a way that is value for money for consumers and taxpayers."
The spokesperson also confirmed that: "There will be no implications to security of energy supply."
Institution of Mechanical Engineers Head of Engineering Jenifer Baxter added: "This is sad news for North Wales and the UK energy industry. The construction of the plant, and its operation, were expected to provide hundreds of highly skilled engineering apprenticeships and jobs in North Wales for decades to come. This is an area with few of these well paid jobs and this plant would provide an important economic boost to North Wales.
"When built, it would have provided around 6% of UK electricity demand, all reliable low-carbon electricity, helping the UK meet its decarbonisation targets under the Climate Change Act. The reduction in nuclear power in the UK is a loss to our ability to decarbonise rapidly. This decision to pause development of one of our major nuclear energy sites combined with the decision to leave Euratom as part of Brexit will damage the long-term outlook for the nuclear manufacturing supply chain in the UK."
With additional reporting by Jack Unwin.