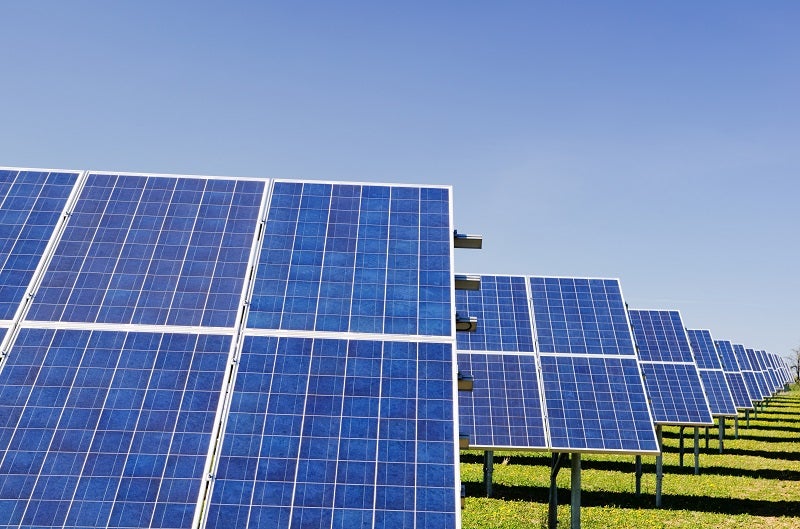 UK Government tax department HM Revenue and Customs (HMRC) has put forward legislation to increase the VAT rate for solar and battery storage from 5% to 20%.
This legislation was passed on 25 June 2019, the same day the UK House of Commons passed legislation to commit the UK to net-zero carbon emissions by 2050.
House of Commons votes to approve the Value Added Tax (Reduced Rate) Energy-Saving Materials) Order 2019 by 247 to 209.
This amends the scope of the reduced rate of 5% VAT for energy-saving materials to ensure that UK legislation complies with EU law. https://t.co/dQr6tBHaZj

— UK House of Commons (@HouseofCommons) June 25, 2019
The VAT hike on solar and battery storage is expected to come into effect from 1 October 2019. Home coal supplies will continue to receive the reduced VAT rate.
Citing EU tax laws that rule out lower VAT rates for energy-saving equipment, a HMRC spokesperson told Power Technology: "Under the current legal framework, there is no scope to apply a zero rate to energy-saving materials and, until negotiations on our departure from the EU are complete, our rights and obligations remain unchanged."
Environmental groups criticised the decision, claiming the increased VAT rates will work against efforts to reduce carbon emissions in the UK.
Solar Trade Association chief executive Chris Hewett said: "It cannot be said loud enough; it is actions that we need to see from this Government to deliver on carbon targets. Today risks gifting us a tragic example of how policy is undermining the public's ability to take positive climate action, even as politicians talk about it.
"We are bitterly disappointed to see secondary legislation racing head that risks increasing VAT for homes seeking to install battery storage alongside solar panels. We urge a considered debate on this panel, slow reflection and a better policy proposal."
HMRC is proposing a VAT rate of 20% for #solar installations where the cost of materials is above 60% of total install cost.

This is set to hit combined solar and #batterystorage installations, collective purchase schemes and higher-end solar and smart energy products.

— Solar Trade Association #Fair4Solar (@thesolartrade) June 24, 2019
Renewable Energy Association chief executive Nina Skorupska said: "The VAT proposals will create a barrier to British homes and businesses who are seeking to take action on climate change and reduce their bills by installing solar with battery storage.
"With 84% of the public supporting renewable energy and a further 80% concerned about climate change, the Government should be doing all it can to install these technologies rather than enacting barriers."
The HMRC spokesperson said: "The government is proposing changes that retain as much of the VAT relief as possible for energy-saving materials while ensuring compliance with EU law."