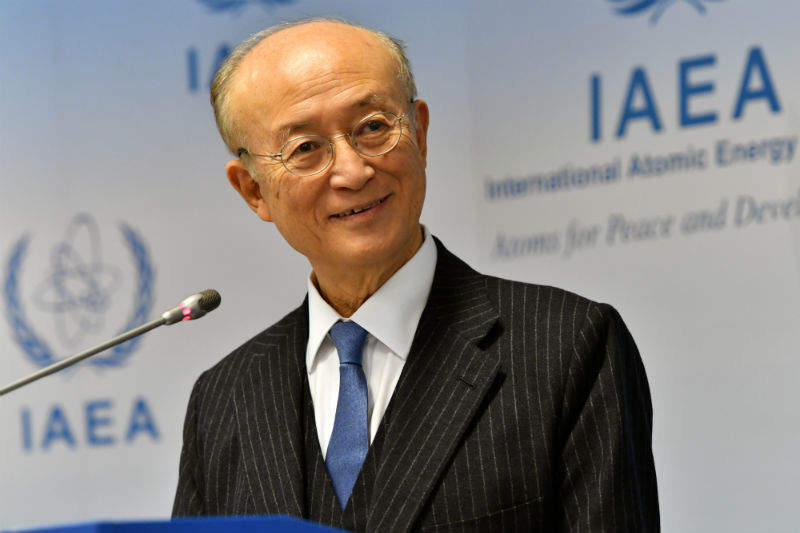 The International Atomic Energy Agency (IAEA) director general Yukiya Amano addressed the key issues facing the global nuclear industry while speaking to the board of governors and press yesterday, including the apparent expansion of North Korea nuclear power generation.
In his opening statement to press, Amano said: "As far as the nuclear programme of North Korea is concerned, I noted some developments that have taken place since my report in August. The agency continues to enhance its readiness to play an essential role in verifying the North Korea nuclear programme if political agreement is reached between countries concerned."
Amano noted that the IAEA had observed activities at the Yongbyon Nuclear Scientific Research Center in North Korea, including the construction of reactor components and their transportation.
He said: "We have observed the fabrication of reactor components and possible transfer of these components into the reactor. But as we do not have the inspectors on the ground, we cannot determine the nature or objective of these activities."
Further activities were identified near the Kuryong River, with Amano noting: "We have observed activities near the Koryung River related to the cooling infrastructure for the 5MW and light-water reactors. It is likely that the 5MW was shut down during these activities near the current river."
However, the IAEA has not had access to North Korea since 2009 and so it must rely on satellite imagery and other remote monitoring to conduct observations.
When asked whether the IAEA had a response to the North Korean Government criticising its report as 'falsified', Amano said: "We have always been impartial, factual and professional with respect to any country in verification activities.
"We do not adjust our position or observations depending on the political development.
I can say with certainty that our information, our approach is factual, impartial and professional."
There was also mention on the progress of Iran's nuclear commitment under the Iran deal, known formally as the Joint Comprehensive Plan of Action (JCPOA).
Amano said: "I informed the board that Iran is implementing its nuclear-related commitments under the JCPOA. It is essential that Iran continues to fully implement these commitments. The agency continues to verify the non-diversion of nuclear material declared by Iran under its safeguard agreement.
"Evaluation regarding the absence of undeclared nuclear material and activities continue."