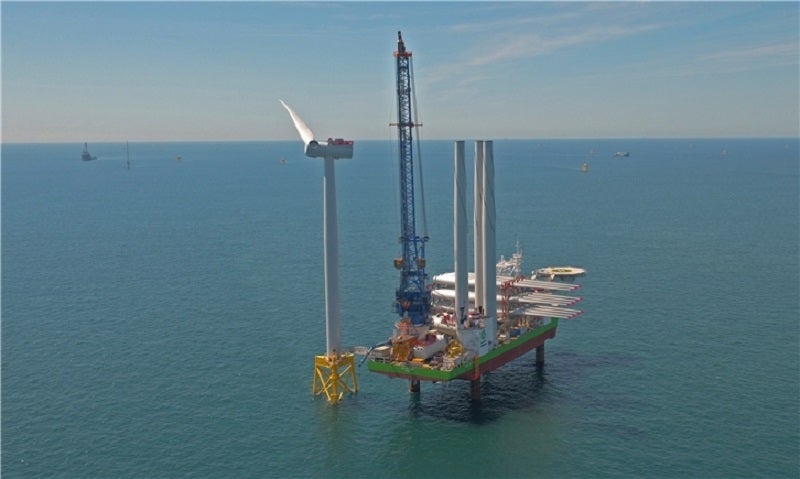 Spanish electric utility company Iberdrola has acquired the remaining 30% stake in AILES MARINES from Avel Vor.
Prior to this deal, the 70/30 Iberdrola-Avel Vor (RES and Caisse des Dépôts) joint venture Ailes Marines was awarded exclusive rights to develop an offshore wind farm in the bay of Saint Brieuc off the Brittany coast.
With this acquisition, completed after the approval from the French ministry of Economy, Iberdrola becomes the sole owner of the 496MW offshore wind project.
Iberdrola offshore wind global managing director Jonathan Cole said: "The Saint-Brieuc project is now ready to get started on construction. All agreements are in place, the funding is secured and contracts are signed.
"Our detailed industrial plan will also support new factories and highly-skilled clean energy jobs in France. We are hoping that the final legal and administrative matters will be concluded quickly, and then this major €2.4bn investment in a cleaner energy future will be ready to run full speed."
The Saint-Brieuc offshore wind farm will be equipped with 62 Siemens Gamesa wind turbines, each with an 8MW capacity.
Construction on the project will start next year, with commissioning scheduled to take place in 2023.
Once operational, the wind facility will produce enough clean energy to meet the requirements of 835,000 consumers.
Iberdrola's other offshore wind projects include the 389MW West of Duddon Sands, the 350MW Wikinger, and the 714MW East Anglia ONE, which will be fully commissioned this year.
Last month, Siemens acquired Spanish multinational electric utility company Iberdrola's 8.1% stake in Siemens Gamesa Renewable Energy (SGRE) for €1.1bn.