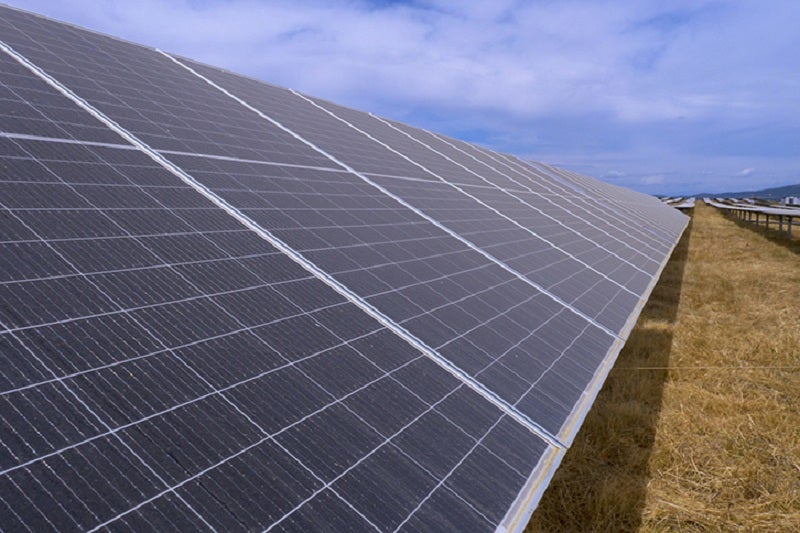 Spanish energy company Iberdrola has begun operations of the Francisco Pizarro solar photovoltaic (PV) project in Extremadura, Spain.
The 590MW solar project is located between the Torrecillas de la Tiesta and Aldeacentenera (Cáceres) municipalities.
It is claimed to be the largest solar PV plant in Europe, as well as one of Iberdrola's largest facilities worldwide.
Built with an investment of more than €300m, the Francisco Pizarro solar facility is equipped with approximately 1.5 million solar PV modules.
During its construction phase, the project created 1,500 jobs, 60% of which have been filled by local workers.
It has the capacity to generate enough clean energy to power more than 334,000 homes, as well as offset nearly 150,000tpa of carbon emissions.
In a statement, Iberdrola said: "The Francisco Pizarro photovoltaic plant is an example of the coexistence of new renewable developments with environmental and cultural heritage.
"During the execution of the project, Iberdrola has guaranteed at all times the preservation of the natural environment and the archaeological remains discovered thanks to the previous prospecting work."
Iberdrola has also signed long-term power purchase agreements (PPAs) with various companies, including Danone, Bayer and PepsiCo.
The company said that these agreements provide stability for investments and have become 'an optimal tool' for managing the electricity supply of large customers.
Based in Bilbao, Iberdrola currently supplies power to around 31.67 million customers.
Earlier this month, the company's US subsidiary Avangrid finalised an agreement with Copenhagen Infrastructure Partners (Cip) to take over the management, operations and maintenance of the Vineyard Wind I offshore wind facility.
Claimed to be the US' first commercial-scale offshore project, Vineyard Wind I is a 50/50 joint venture between Avangrid and CIP.
The 800MW facility is located offshore from Massachusetts and is due to begin supplying clean energy to the state next year.