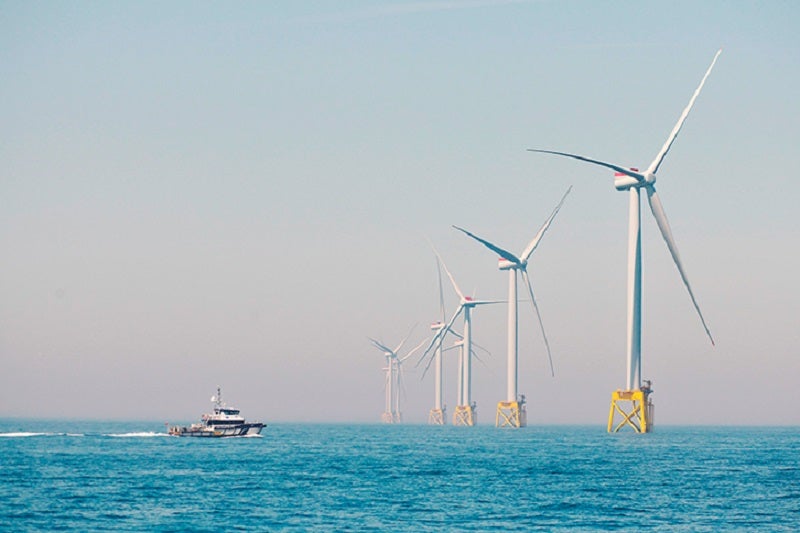 Avangrid, the US subsidiary of Spanish energy company Iberdrola, has finalised an agreement with Copenhagen Infrastructure Partners to take over the operations, maintenance and management of Vineyard Wind I, an 800MW offshore wind facility in the US.
Located offshore from Massachusetts, Vineyard Wind I is a 50/50 joint venture between Avangrid and Copenhagen Infrastructure Partners (CIP).
Claimed to be the US' first commercial-scale offshore project, the wind facility is currently in the construction phase.
Avangrid will take control of Vineyard Wind I after its construction is completed and it has entered the commercial operations phase.
The project is scheduled to begin supplying clean energy to Massachusetts next year and enter commercial operation in 2024.
Once operational, Vineyard Wind I will have the capacity to power more than 400,000 Massachusetts homes and businesses, while displacing more than 1.6 million tonnes of carbon emissions a year.
During its construction phase, the project is expected to create up to 3,600 full-time equivalent jobs.
Avangrid CEO Pedro Azagra said: "Offshore wind represents a tremendous opportunity to advance America's ambitious climate goals, and the successful completion and operation of Vineyard Wind I will lay the foundation for continued industry growth for decades to come, including Avangrid's robust 4.9GW project portfolio.
"Avangrid is proud to be a pioneer in the US offshore wind industry and, thanks to the Iberdrola group's global experience and a skilled and talented local workforce, we are well-positioned to maximise the operation and performance of the landmark Vineyard Wind I project, a leader in the country."
Iberdrola will offer various services for the project, including turbine, cable and substation maintenance, contractor coordination, control centre services, marketing, and asset management.
Earlier this month, the company completed a preliminary agreement with Augusta Energy to acquire a 98MW renewable project portfolio in Poland.