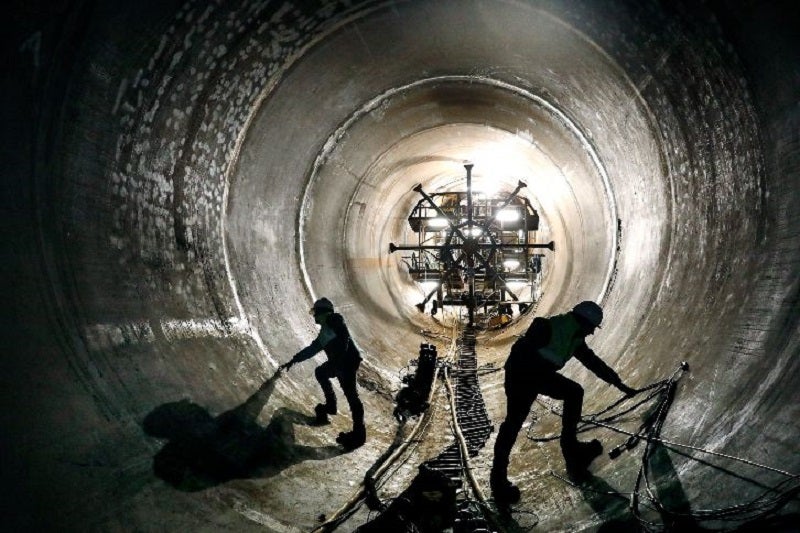 Spanish energy company Iberdrola has connected the first power unit at its Tâmega hydroelectric and pumped storage giga battery plant in Portugal.
The Tâmega complex is claimed to be one of Europe's largest energy storage facilities and has been developed with an investment of more than €1.5bn ($1.67bn).
It consists of the Gouvães, Daivões and Alto Tâmega reservoirs and three hydroelectric power plants, with 1,158MW of total capacity, on the Tâmega river.
By working with the Portuguese government, Iberdrola has synchronised the first 220MW turbine at the Gouvães hydroelectric power plant to allow clean power to be delivered to the grid for the first time.
The Tâmega complex has the capacity to generate 1,766GWh a year, enough to meet the energy requirements of neighbouring municipalities and the Braga and Guimarães cities.
Later this year, the Gouvães and Daivões plants are expected to become fully operational and help the Tâmega giga battery supply clean energy to two million Portuguese households a day.
The Alto Tâmega facility is expected to be commissioned in 2024.
Once fully operational, the infrastructure will have the capacity to offset 1.2 million tonnes of carbon dioxide emissions a year, reducing fossil fuel dependency.
In a statement, Iberdrola said: "The development of this giga battery is boosting economic activity and employment in the region.
"Throughout the construction phase, 3,500 direct jobs and 10,000 indirect jobs have been created, 20% of them from neighbouring municipalities.
"The project is supplied by more than 100 companies, 75 of which are Portuguese.
"This major clean energy project further highlights Iberdrola's commitment to a sustainable energy model, which began two decades ago."
Earlier this month, Iberdrola agreed to buy 17 solar photovoltaic projects located in the UK, with more than 800MW of combined capacity.
The company will acquire 12 of the projects from Elgin Energy and the remaining five from Lightsource BP.