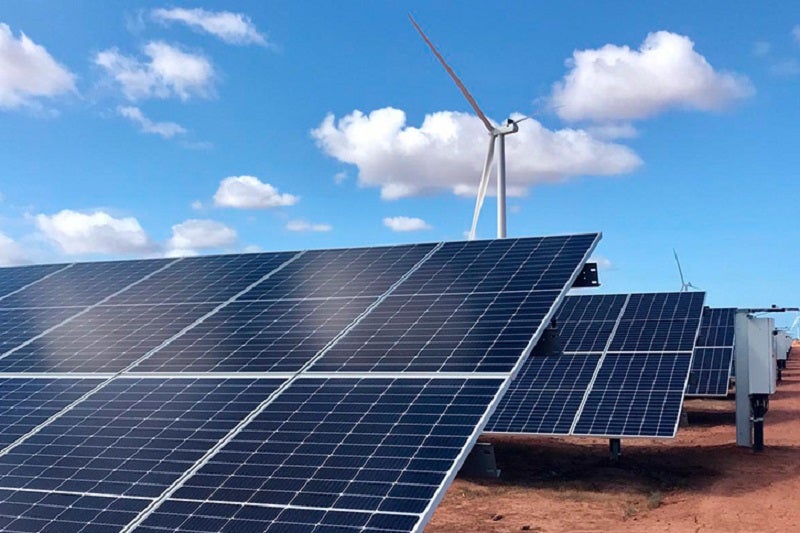 Spanish energy company Iberdrola has commissioned the Port Augusta wind-solar hybrid plant in Australia, which is said to be the first such project in the world.
The 317MW hybrid facility combines a 210MW wind farm with a solar photovoltaic (PV) plant that has 107MW of capacity.
Located in Port Augusta, the A$500m ($312.3m) wind-solar hybrid project has been registered in the National Electricity Market Registry by the Australian Energy Market Operator.
It features 50 wind turbines and 250,000 solar panels and is claimed to be the largest hybrid power facility in the southern hemisphere.
The plant has the capacity to supply green electricity to 180,000 homes while displacing 400,000tpa of carbon emissions.
In a statement, Iberdrola said: "The project, which has generated 200 jobs during its construction, has involved local, global and Spanish suppliers.
"Specifically, the Spanish company Elecnor was responsible for building the plant's substation and transmission line, as well as the storage areas and access roads.
"Vestas has manufactured and installed the 50 wind turbines of 4.2MW unit capacity in the wind farm; Longi has supplied the solar panels for the photovoltaic plant and Sterling&Wilson has been in charge of its construction."
In a separate development, Iberdrola is planning to develop and sell its onshore wind facilities in Romania and Hungary for up to €300m, according to Reuters.
Two sources told the news agency that the move is part of the company's strategy to raise capital to fund more lucrative renewable energy projects and grids in the UK, Spain, Brazil and the US.
Last month, Iberdrola obtained a permit to build a 375MW solar PV project in Spain.
Located in the town of Cedillo in Cáceres, the solar project will have the capacity to power 178,000 homes while offsetting nearly 77,000tpa of carbon emissions.