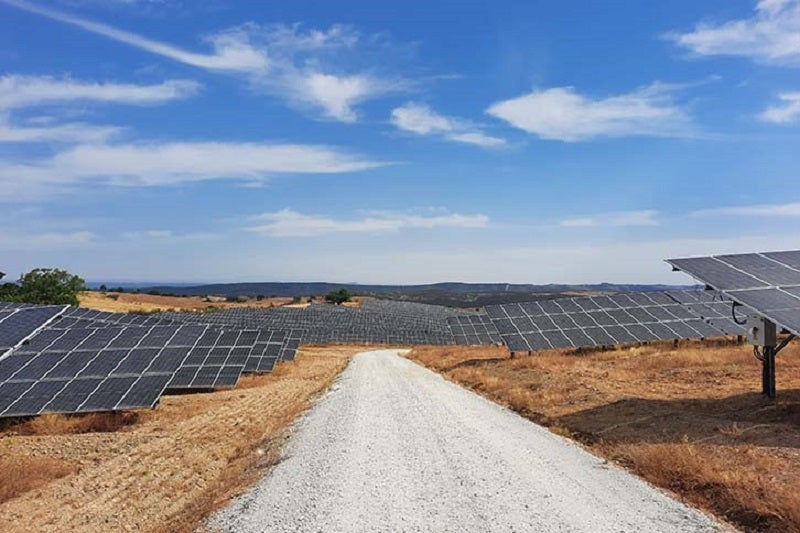 Spanish energy company Iberdrola has secured a permit for the construction of a 375MW solar photovoltaic (PV) project in Spain via an Environmental Impact Statement (EIS).
Located in the town of Cedillo in Cáceres, the project will have the capacity to meet the energy needs of 178,000 homes and offset nearly 77,000t of carbon emissions a year.
It will be built on a communal farm owned by the local residents, who will maintain their livestock activity on the land.
The solar facility will be equipped with 576,000 bifacial PV modules, which will have the capacity to produce more than 582,400 MWh of green energy a year.
During its peak construction period, the project is expected to create up to 800 jobs.
It is backed by the local authority and the Cedillo Agrarian Society.
Clean energy generated by the facility will be transferred through an encapsulated substation, which also serves two other PV projects with a combined capacity of 100MW.
The substation also serves a hydroelectric plant that has almost 500MW of capacity.
Faramax and other local suppliers will provide the transformers for the project, while the evacuation power line will be provided by IMEDEXSA.
Iberdrola will assume the total investment for the assembly and management of this collective self-consumption system.
The company plans to put the project into operation at the beginning of next year.
Based in Bilbao, Iberdrola currently has 38GW of renewable capacity installed worldwide, 19,370MW of which is located in Spain.
The company is on track to have installed more than 2.8GW of renewable capacity in the Extremadura region between 2020 and 2025.
Earlier this month, Iberdrola divested its 49% stake in the Wikinger offshore wind farm in Germany for €700m ($700.4m).
The stake was sold to Swiss infrastructure investment company Energy Infrastructure Partners (EIP).