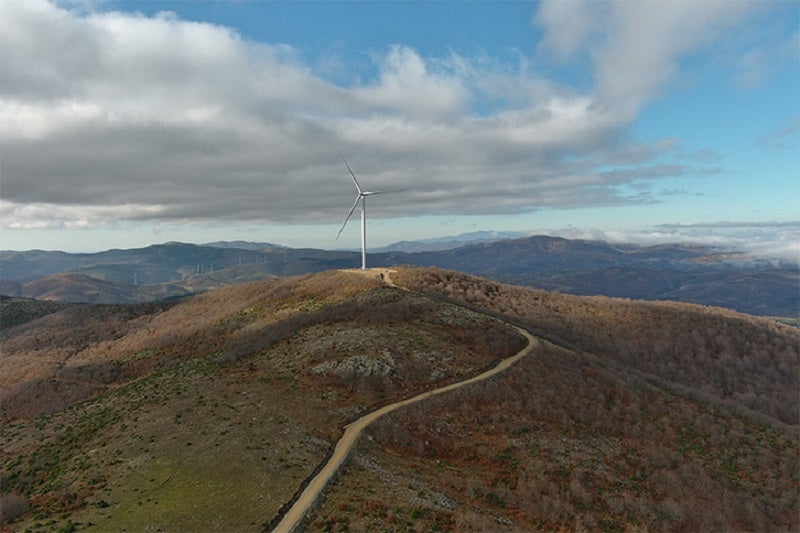 Spanish energy utility Iberdrola has announced that its 33.6MW Mikronoros wind farm in Greece has begun operations.
Located in Rhodopes, Thrace, the wind project features eight V150 4.2MW wind turbines, each with a hub height of 105m and a rotor diameter of 150m.
With the commissioning of the Mikronoros project, Iberdrola now has 308MW of total installed wind power capacity in the country.
The wind power project will supply renewable power to more than 34,000 homes.
In a statement, Iberdrola said: "The construction of this facility has been a major challenge due to the extreme weather conditions in the mountains bordering Bulgaria, where the site of this facility is located, with the worst snowstorms and strong winds recorded in the last 40 years."
Engineering company Hitachi was responsible for the civil works and electromechanical assembly at the Patriarchis substation, which was fully renovated with a new gas insulation system (GIS).
In addition, Greek company Faraday oversaw the wind farm's construction.
At present, Iberdrola is building three wind farms in Greece, namely the 18MW Rokani wind project in Viotia and the Askio II and III facilities, each of which has a total capacity of 88MW, in Kozani.
The company began construction of the 50.4MW Askio III wind farm in April this year.
The wind farm will feature 12 wind turbines, each with 4.2MW of capacity, as well as 70m-long blades and a rotor diameter of 150m.
Last month, Iberdrola committed to investing €3bn ($3.2bn) in green hydrogen to expedite the European Green Deal.
The company's chairman Ignacio Galán said that green hydrogen will 'bring enormous industrial opportunities to energy uses that are difficult to electrify'.
Galán announced the investment plan at the World Economic Forum's annual meeting in Davos, Switzerland, which was held last month.